25/11/2021
GuestTech

|

Mobile Hospitality
Big milestone reached
Guest payments are correlated to product trust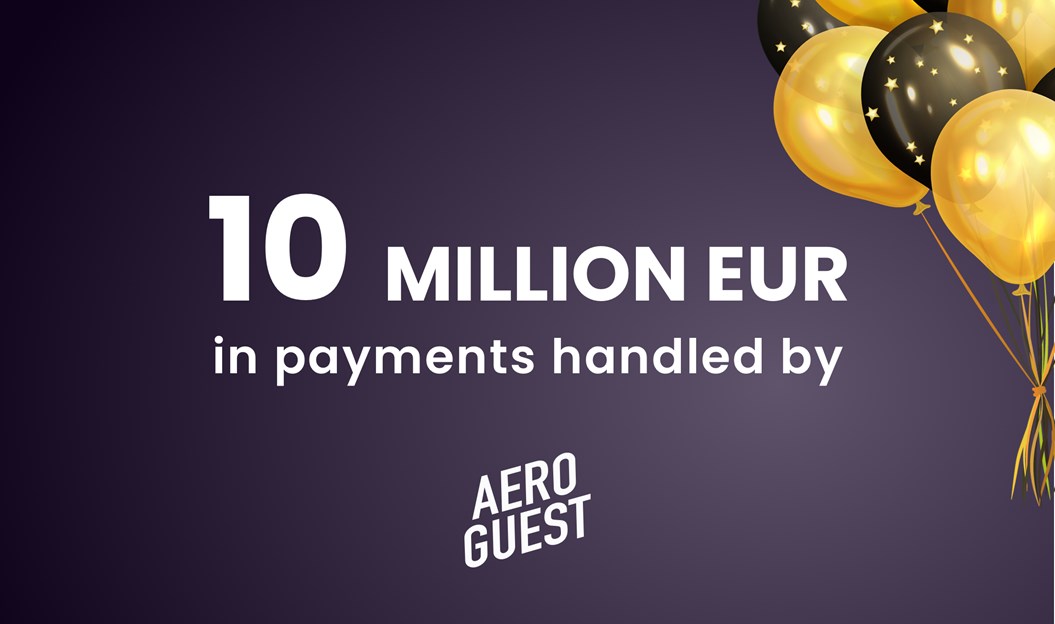 Today we've reached a major milestone. AeroGuesthas handled over EUR 10M in payments between our guests and hotels. In fact, AeroGuest is accelerating with a current monthly transaction volume of EUR 1.5M.

Big thanks to our friends at APEXX Global for providing us with an acquirer agnostic set-up allowing hotels to choose the most suitable acquirer in their local market. And thanks also to acquirers Bambora, SIX Payment Services, and Elavon, Inc.

SECURITY
In 2021 our e-commerce transactions have implemented the latest e-commerce security standards of 3DSv2 ensuring that fraudulent transactions are not possible.

DEVELOPMENTS
By popular demand from hotels, we look forward to introducing transaction handling additionally through Adyen. And we continue our dedication towards removing all friction in payments. Soon we'll be introducing support for ApplePay and GooglePay as well.