Next level mobile hospitality
Integrated with SALTO Systems.
An important part of the hotel check-in is the possibility to access the hotel room digitally through mobile access. Our mobile access partner SALTO, a major door lock vendor worldwide, has proved itself as a market leader in smart locking technology for the hospitality industry in recent years.
Together we define next level mobile hospitality.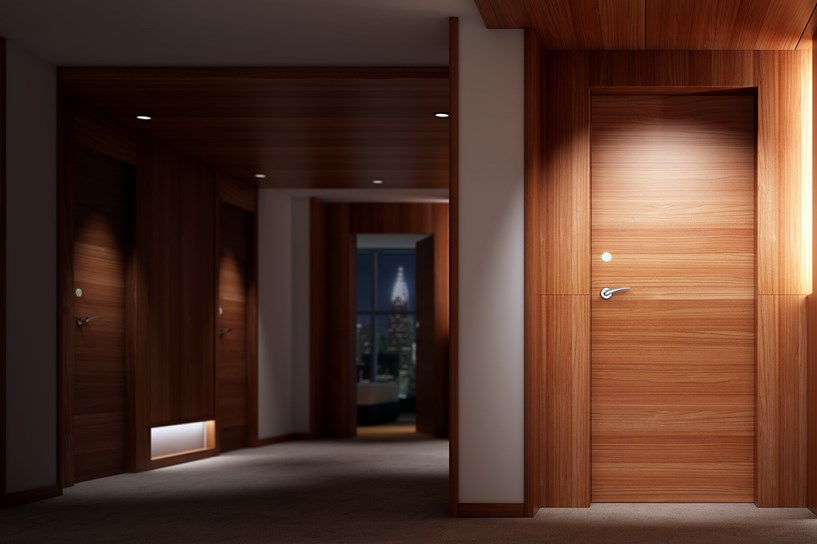 Our SALTO Integration
Today more than ever hotels understand that technology provides solutions that help make better decisions for growth, improved operations, and more importantly to provide safe and secure seamless guest experiences to their guests.
With our SALTO technology partnership integrations and SALTO ProAccess SPACE software installed on-premise network, the full range of SALTO smart locks are supported by AeroGuest.  High quality and superb design customizable design aesthetic SALTO smart locks unique capability of the simultaneous support of mobile access and PIN code in a single lock.
AeroGuest and SALTO suit all sizes and types of hotels.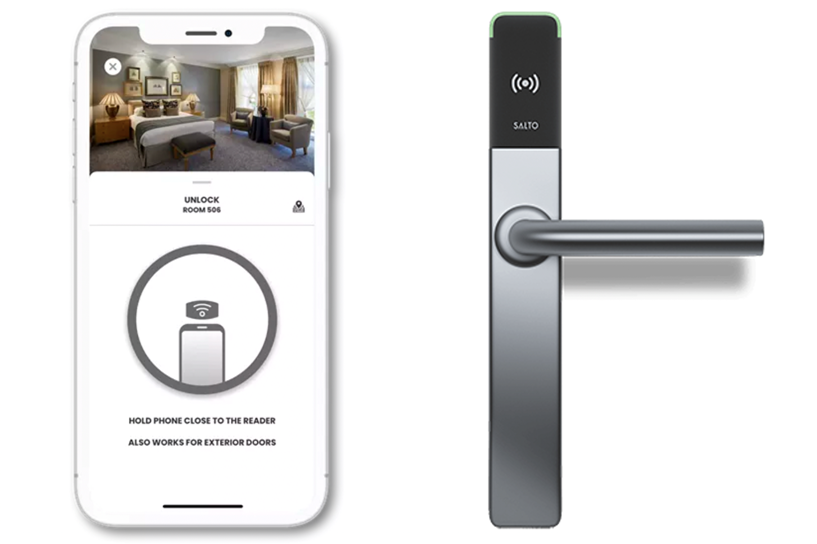 The SALTO Digital Key
A plastic keycard is considered non-environmental, and even be unsanitary to hand out to every guest staying at the hotel every day. Hence, replacing a plastic key card and having a mobile hospitality solution enabling guests to get a digital key on their own phone is a must.
As AeroGuest builds trust through our state-of-the-art mobile web check-in, we can deliver a one to one conversion from mobile web check-in to the download of a digital key. The AeroGuest App and SALTO digital key technology is completely secure as keys cannot be duplicated, unlike mechanical keys or some low-security RFID technologies.
Skip the line with your digital key
By introducing The Digital Key in combination with mobile web check-in we eliminate the hassle of standing in line waiting to check-in. You can now go straight to your room upon arrival.
A true touch free digital guest uses their own mobile phone to: check-in, pay for the hotel stay, open the hotel door, communicate and check-out.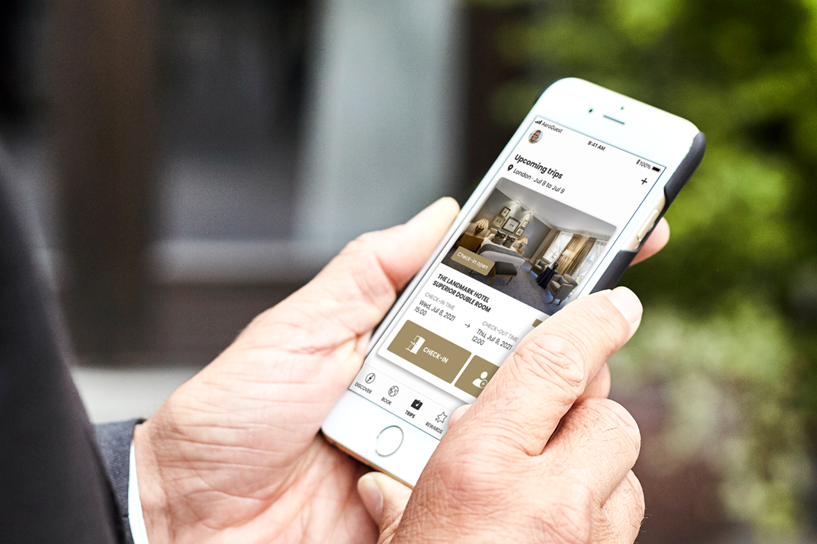 The Touch Free Hotel Stay
The Digital Key is part of the Touch Free Hotel Stay. Mobile web check-in eliminate guests concerns in regards to COVID-19. The possibility of a touch free hotel stay enables hotels to communicate that they're Corona aware and that the hotel is ensuring a healthy environment.
This in turn paves the way for a faster recovery to normal occupancy. We define touch free check-in as a hotel stay where the guest only uses their own mobile phone during the entire stay.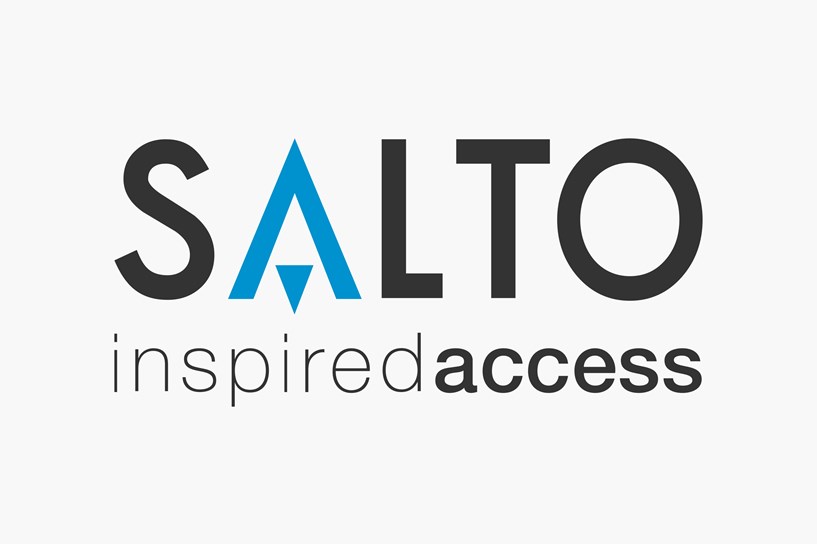 In Good Company
"The key to business continuity for the hospitality industry and hotel operators lies in the digital and smarter control of properties, driven by the convergence of information, automation, and hotel management plus mobile and IoT technologies for daily operations and guest more secure and safer stay by streamlining their operations".
Marta Zubiaurre, Key Account Manager Hospitality EMEA