Great guest experience is excellent hotel business
Our platform gives your guests a seamless experience across all touchpoints - and lets you connect with them before, during and after their stay.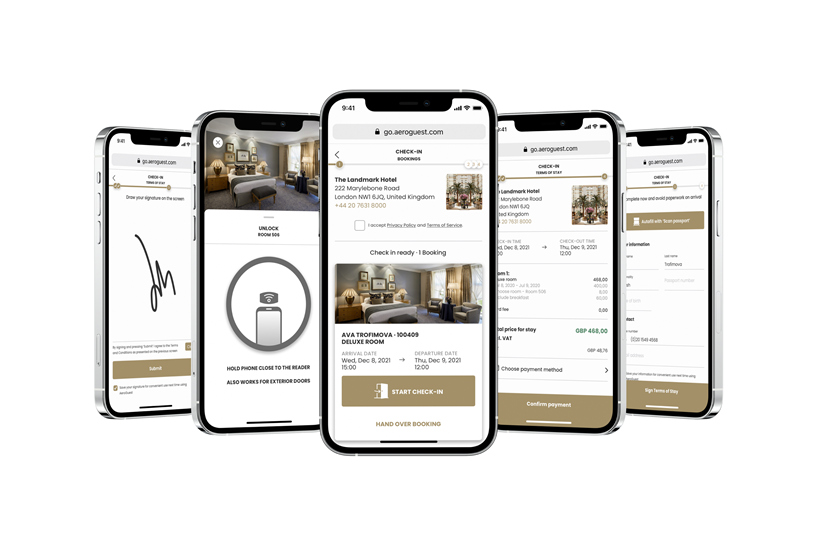 AeroGuest Guest Journey
Your Guest Journey Services

Mobile check-in & out
Pre-Arrival Extra's
Choose Room
Passport/ID scanning
Signing terms of stay
Payment
Digital Key
Guest Messaging
Hotel Information
Room Service
Mini Bar payment
Re-Booking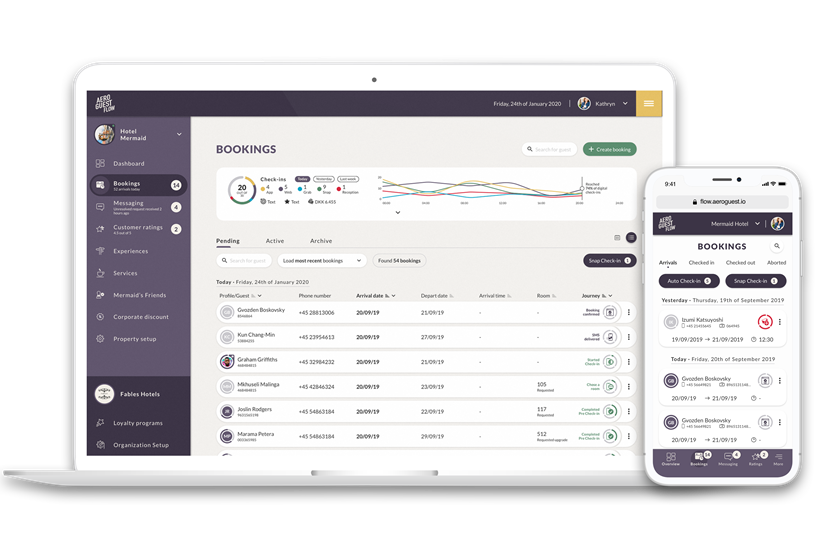 AeroGuest Flow
Your Guest Management System

We strive to be a strategic partner to hotels. Our aim is to grow the hotel business through innovation and mobile conversion. Using our complex technology, we help hotels navigate the digital world of hospitality.
With AeroGuest Flow you can monitor all your guests checking in with AeroGuest - your new mobile service. With your advanced Guest Management System, front desk and lobby personnel are able to move around freely as AeroGuest Flow features responsive design. You can monitor the guest journey and all the new revenue streams from Choose Room and UpGrade Room to F&B purchase.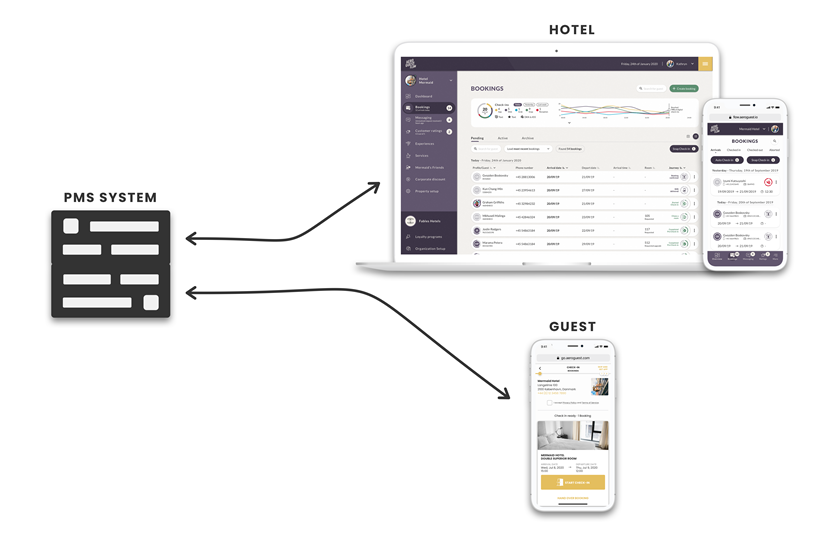 We integrate with your existing PMS
AeroGuest is the most advanced piece of traveltech within mobile hospitality. To ensure an excellent guest experience, we work with the best property management systems (PMS), channel managers, mobile access providers and payment solutions.
All of our validated PMS integrations are full 2-way integrations that synchronize reservation data and reservation states between AeroGuest and the PMS.
AeroGuest is the mobile travel platform of the world. With our thoroughly developed conversion engine, we are capable of targeting 100% of hotel check-ins.