Upselling Modules
Are you interested in upselling modules that enables your hotel with multiple revenue steams?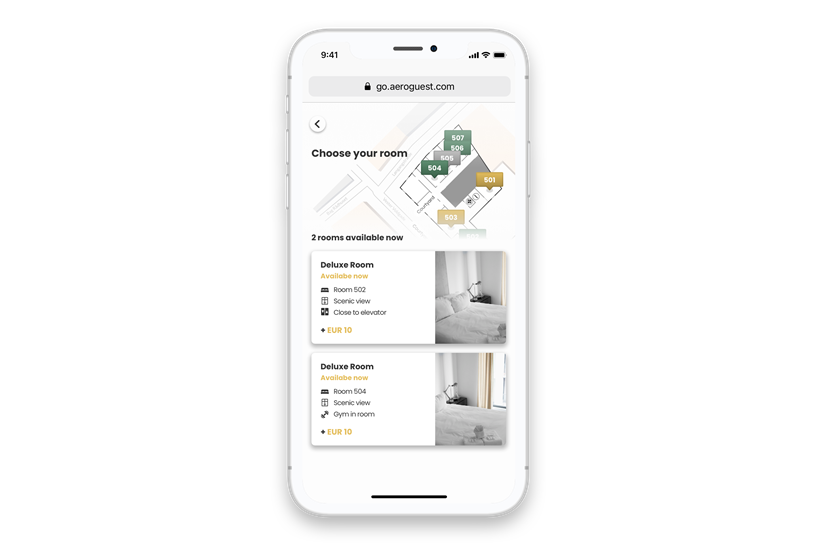 Choose Room
Choose Room is a popular guest service and a strong new revenue stream.

You can charge guests for the opportunity to choose their own room within the booked room category. Guests are willing to pay up to 7% of the room price for this service.

At the moment AeroGuest's users pay approximately 5% of the room price and 20% of arrivals purchase this service through AeroGuest.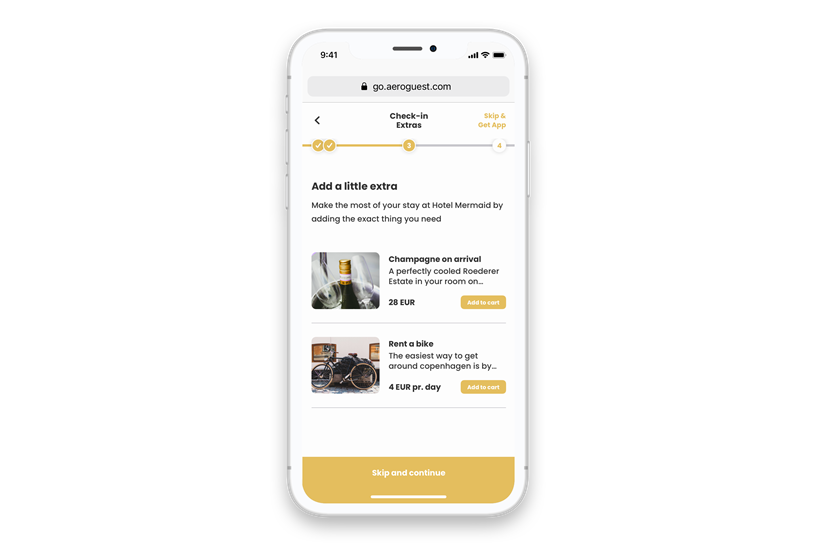 Pre-Arrival Extras
The pre-arrival stage of the guest journey is filled with the desire to make sure their upcoming stay meets their expectations.
To perhaps exceed them, we've developed pre-arrival extras where the hotel guest will be able to add champagne, flowers, or any other product/service with just a single click to their room during the online check-in.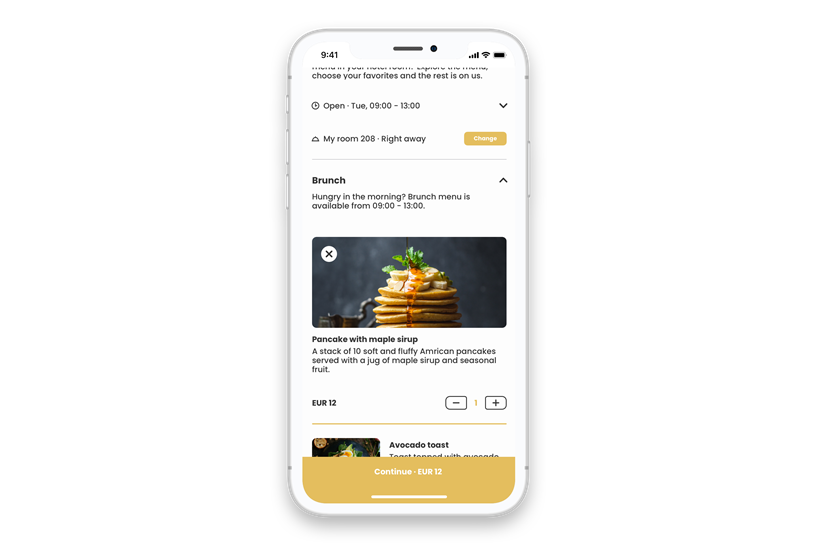 Room Service
To provide comfort and ease-of-use to your hotel guests, we are developing a Room Service feature, that allows guests to browse your menu and send orders directly to your kitchen. The feature won't only be beneficial to your hotel guests but also for you, as it is a great way of increasing sales during the guest's stay.

The guest will be able to choose whether they would like to pick up the order at the front desk or get it delivered directly to their room. Moreover, it will be possible to choose whether the guest prefers to order right away or later by choosing a specific time.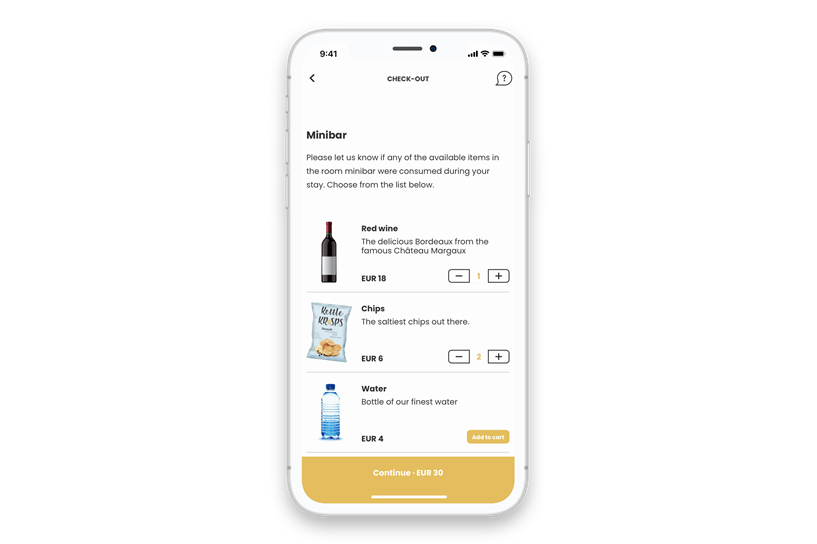 Mini Bar
The Mini Bar feature is developed to ease the check-out process and settle all formalities within the App. During the check-out, items from the Mini Bar will be displayed on the guest's phone where they can select what was consumed during the stay and pay the outstanding.
You will be able to easily control and add items to the Mini Bar through AeroGuest Flow at any time.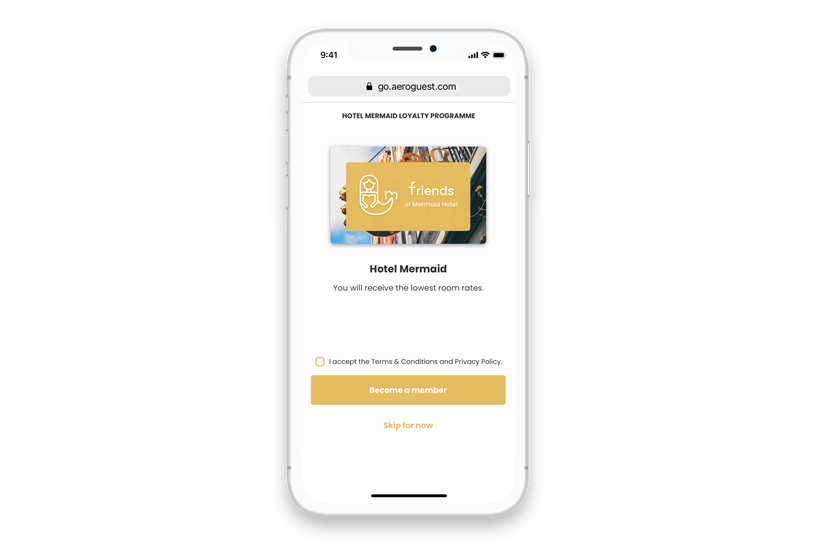 Loyalty Acquisition
Since we made the first mobile check-in at AeroGuest, we've wanted to support our hotel partners with a modern and high performing loyalty solution. To get an understanding of the loyalty market and the AeroGuest engines conversion capabilities, we developed a first version of what is called Rewards in the guest's app and launched it at a few select hotels in the beginning of 2021.
 
We've now collected how many guests AeroGuest can convert to hotel's loyalty program and thrilled to share that 30 % of guests signs up after completing mobile check-in.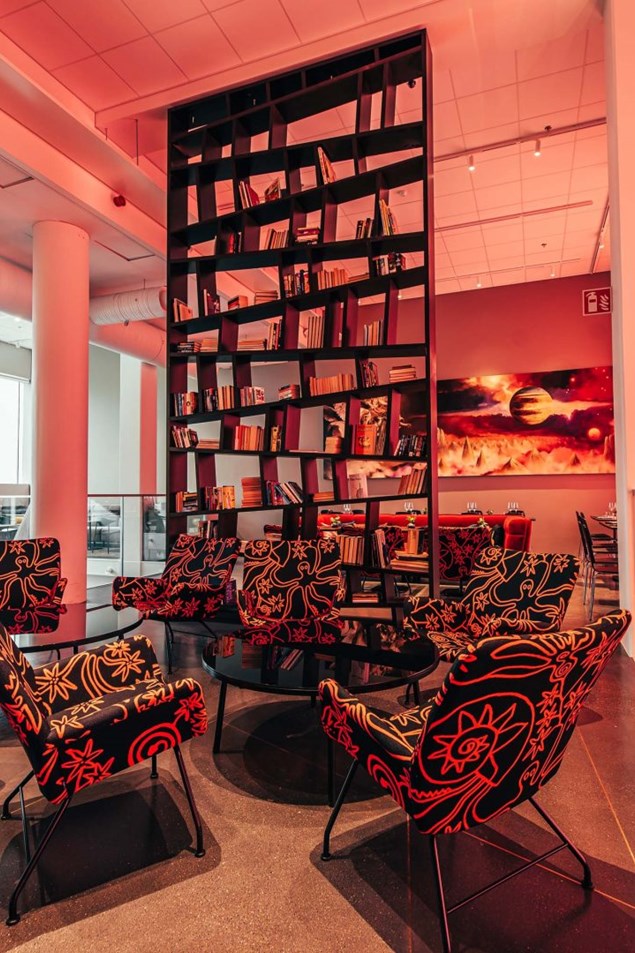 Hotel AX
Hotel AX is a compass that helps you navigate Helsinki's art offering while being an art experience already in itself.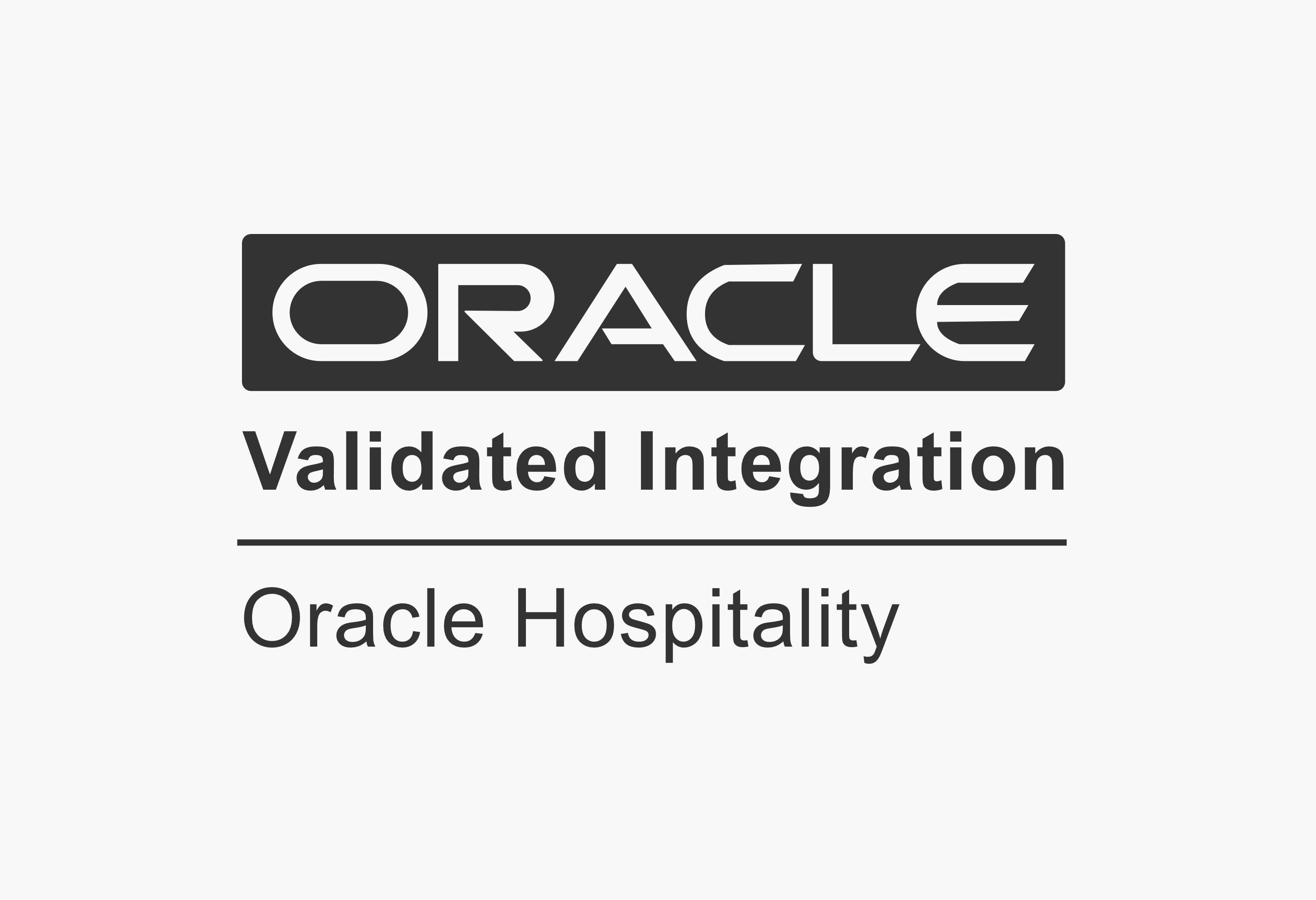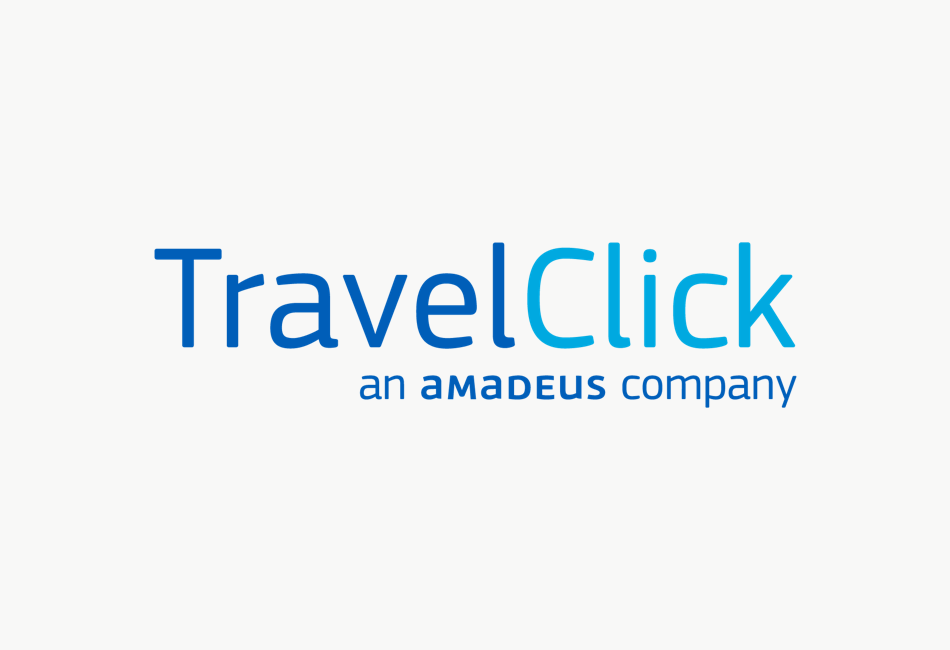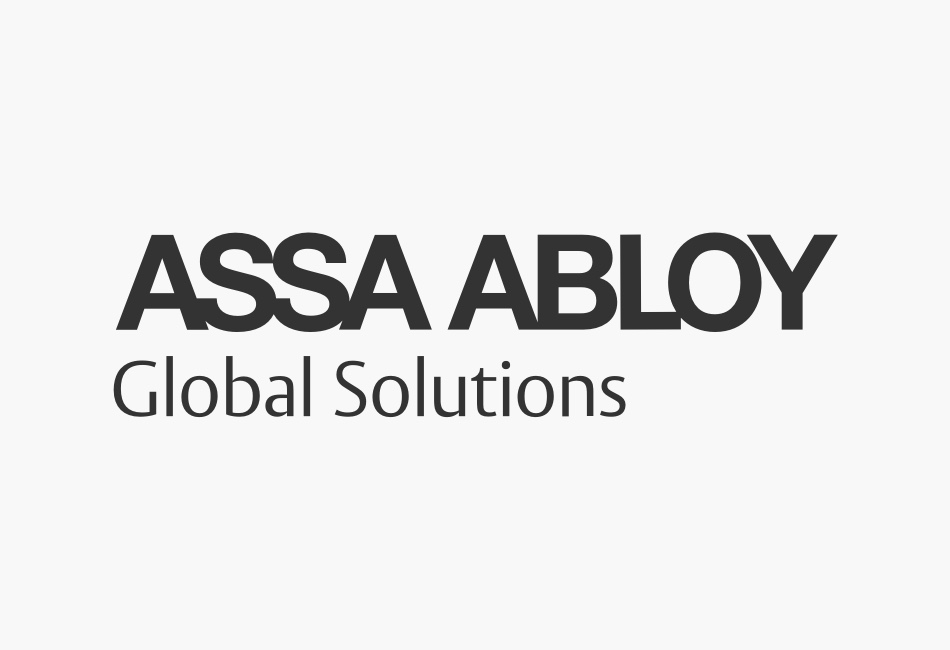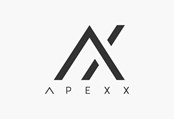 We connect to your existing tech-stack in order to provide next level mobile hospitality to your hotel guests.
Want to increase your hotel service and revenue?
Get personal demo