AeroGuest Pricing
We consider our relationship with hotels as a business development partnership
Make time for what matters
The AeroGuest Platform consist of AeroGuest Guest Journey and AeroGuest Flow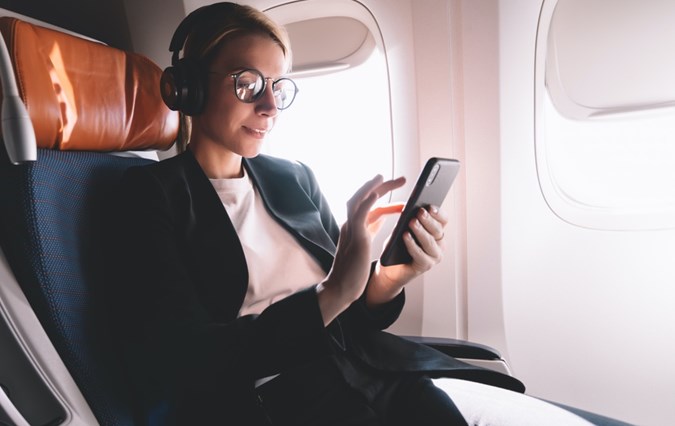 Less than 200 rooms
AeroGuest Flow 
€200,-/month
4 Integrations
AeroGuest Journey Dashboard
AeroGuest Communications
AeroGuest Payments
AeroGuest Reports
AeroGuest Support
OnBoarding
AeroGuest Journey 
€2.5-/Guest Journey Initiated

Automated Check-in & out
Guest Messaging
Payments
Signed Registration Card
Digital Key (+ Share Key)
Multiple Language
Hotel Content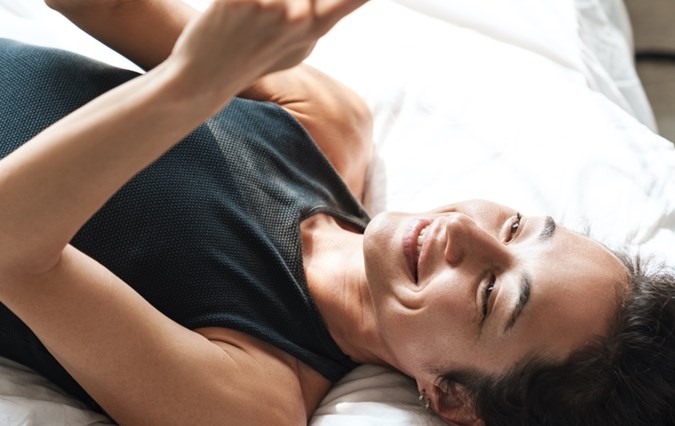 More than 200 rooms
AeroGuest Flow 
€400,-/month
8 Integrations
AeroGuest Journey Dashboard
AeroGuest Communications
AeroGuest Payments
AeroGuest Reports
AeroGuest Support
OnBoarding
Dedicated Account Manager
AeroGuest Journey 
€1.5-/Guest Journey Initiated

Automated Check-in & out
Guest Messaging
Payments
Signed Registration Card
Digital Key (+ Share Key)
Multiple Language
Hotel Content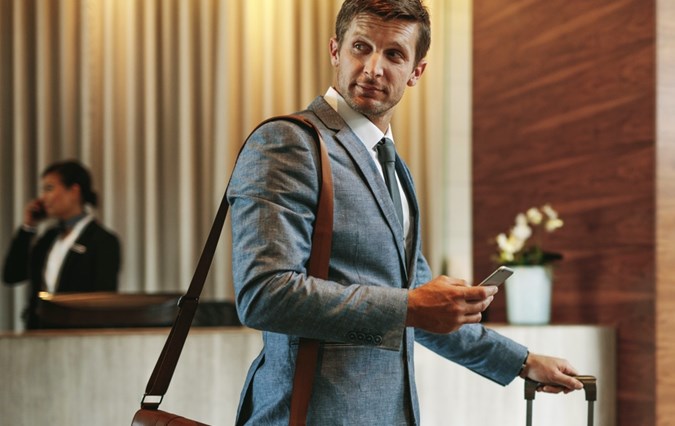 Custom
AeroGuest Flow 
We talk it through
Multiple Integrations
AeroGuest Journey Dashboard
AeroGuest Communications
AeroGuest Payments
AeroGuest Reports
AeroGuest Support
OnBoarding
Dedicated Account Manager
AeroGuest Journey 
We talk it through
Automated Check-in & out
Guest Messaging
Payments
Signed Registration Card
Digital Key (+ Share Key)
Multiple Language
Hotel Content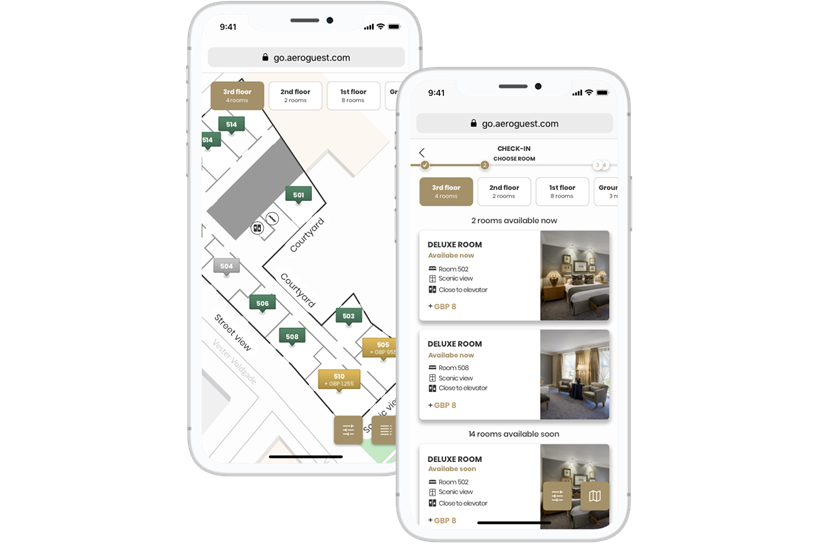 AeroGuest Journey
Mobile check-in & out
Pre-Arrival Extra's
Choose Room
Passport scanning
Signing terms of stay
Payment
Digital Key
Room Service
Mini Bar payment & Check-out
Loyalty Program & Wallet
Direct Booking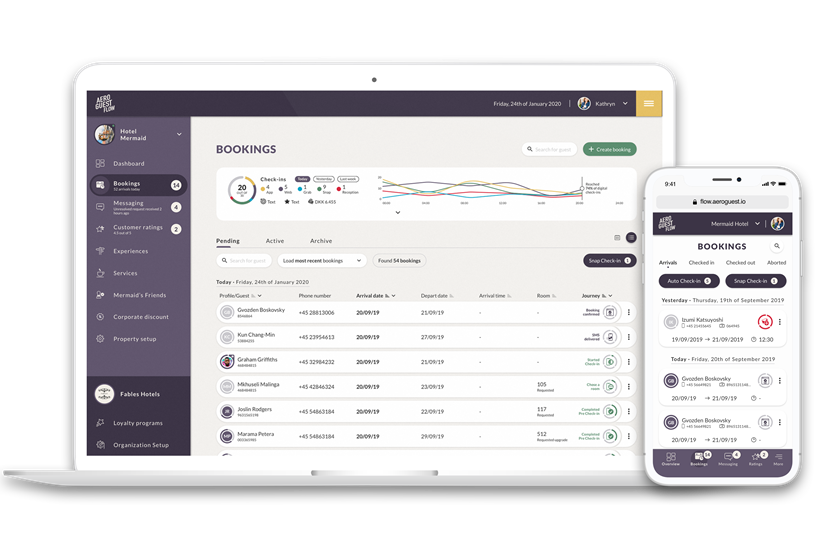 AeroGuest Flow
Multiple login to dashboard
Complete overview of the guest journey before, during and after stay
Payment platform with +25 payment methods
Guest communication module incl. trigger mails
Reports
Hotel Support
Guest Support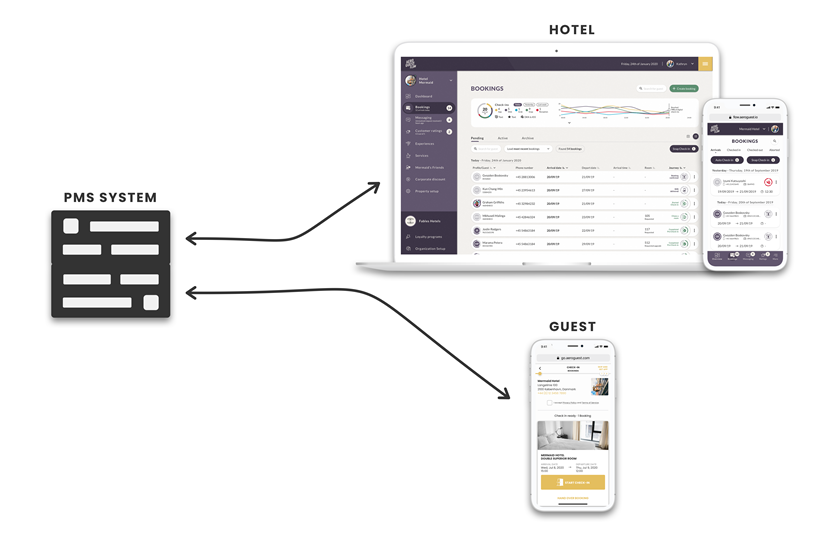 We integrate with your existing PMS
All of our validated PMS integrations are full 2-way integrations that synchronize reservation data and reservation status between AeroGuest and your PMS.
The 2-way integrations and a payment platform you're able to automate and simplify your hotel operations and provide a seamless guest experience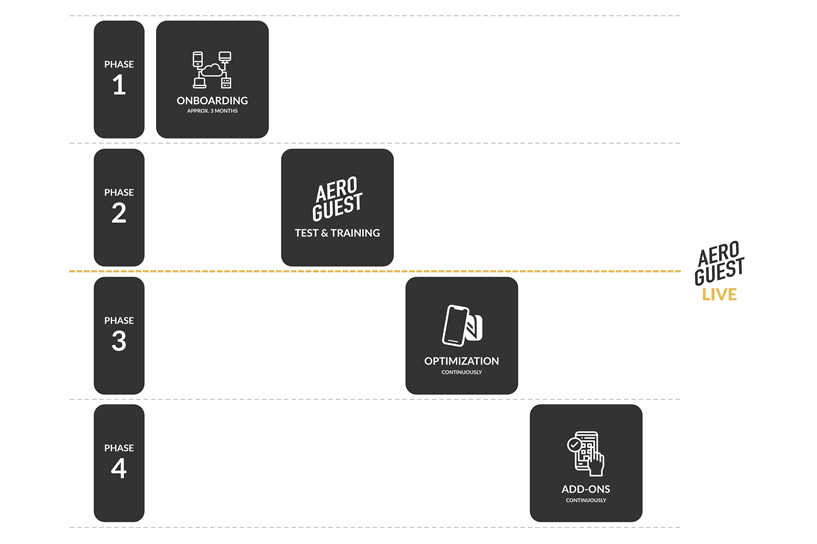 Integration and Onboarding
On average it takes 3-4 weeks from signature of contract with AeroGuest until the first pre-arrival checked-in guest arrives at the hotel. We secure the PMS-, Digital Key- and Payment Integrations, as well as staff traning and local adaptions.
We dedicate a Customer Sucess Team to your hotel group to secure the optimal guest experience at your properties.