AeroGuest
Communication
Strengthen the relationships and connect with your guests at every stage of their journey.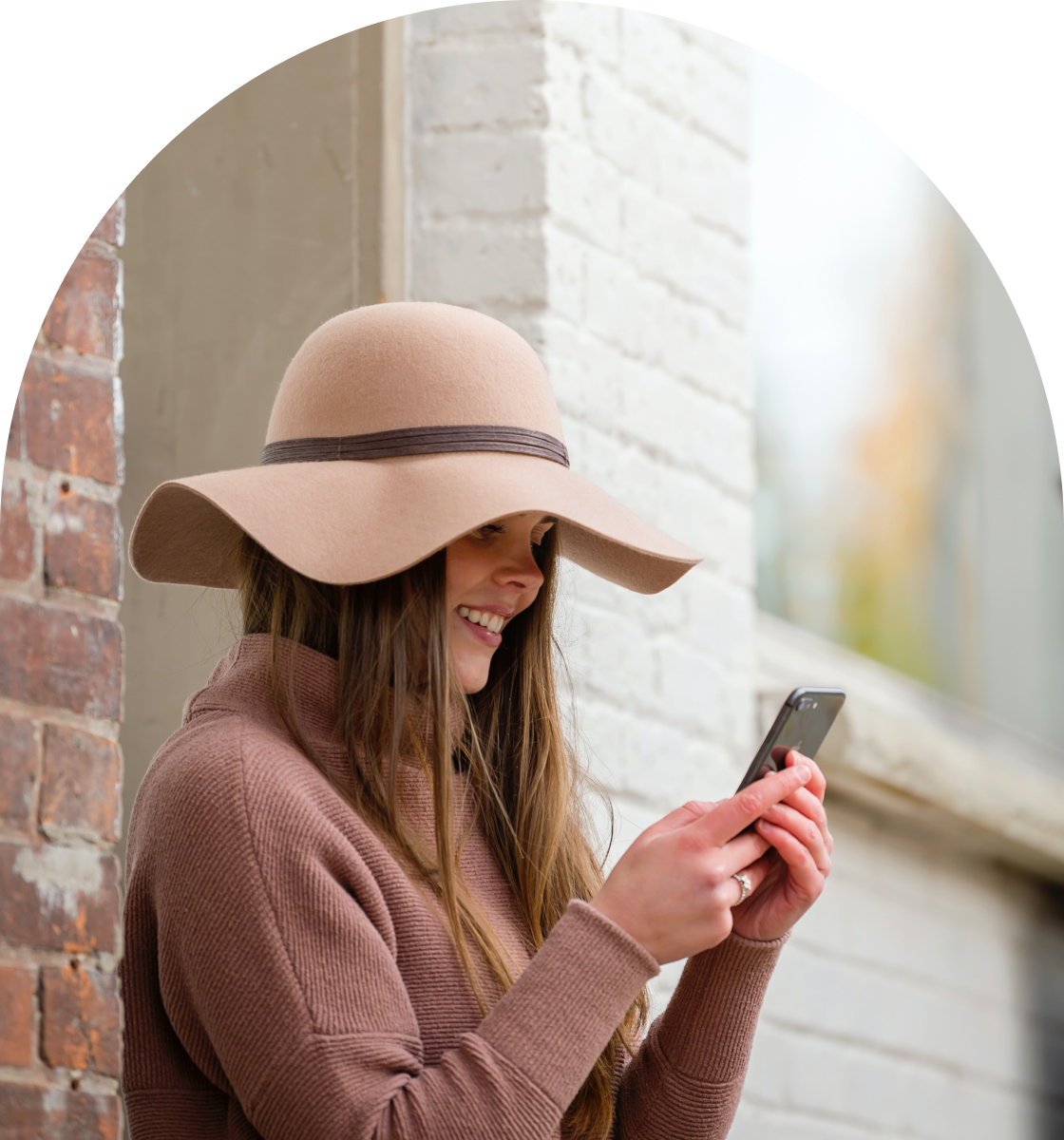 Guest communication
redefined
Bid farewell to the complexity of managing various communication channels. With AeroGuest Communication, you schedule and send out e-mails, SMS's and app messages from one place. Be it booking confirmation, online check-in invitation, upselling, post-stay review e-mail - you name it.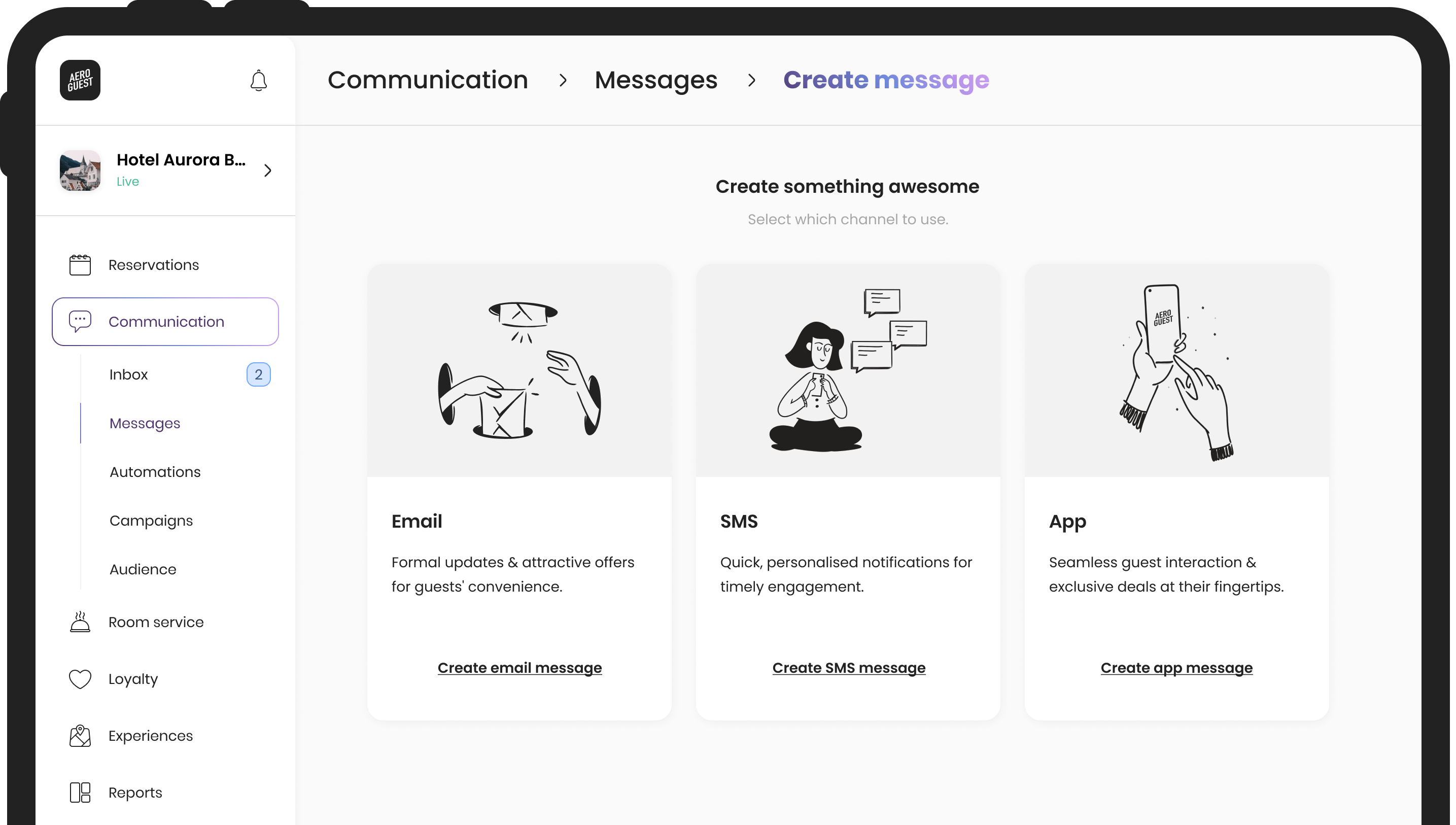 The
right message

at the right time

AeroGuest's comprehensive tool empowers you to automate communication and schedule messages based on dynamic factors such as reservation status, room type, comments and different touchpoints of the guest journey.

With our smart and responsive system, you can ensure each guest receives the right message at the right time, enhancing their experience and making every interaction feel truly personalised.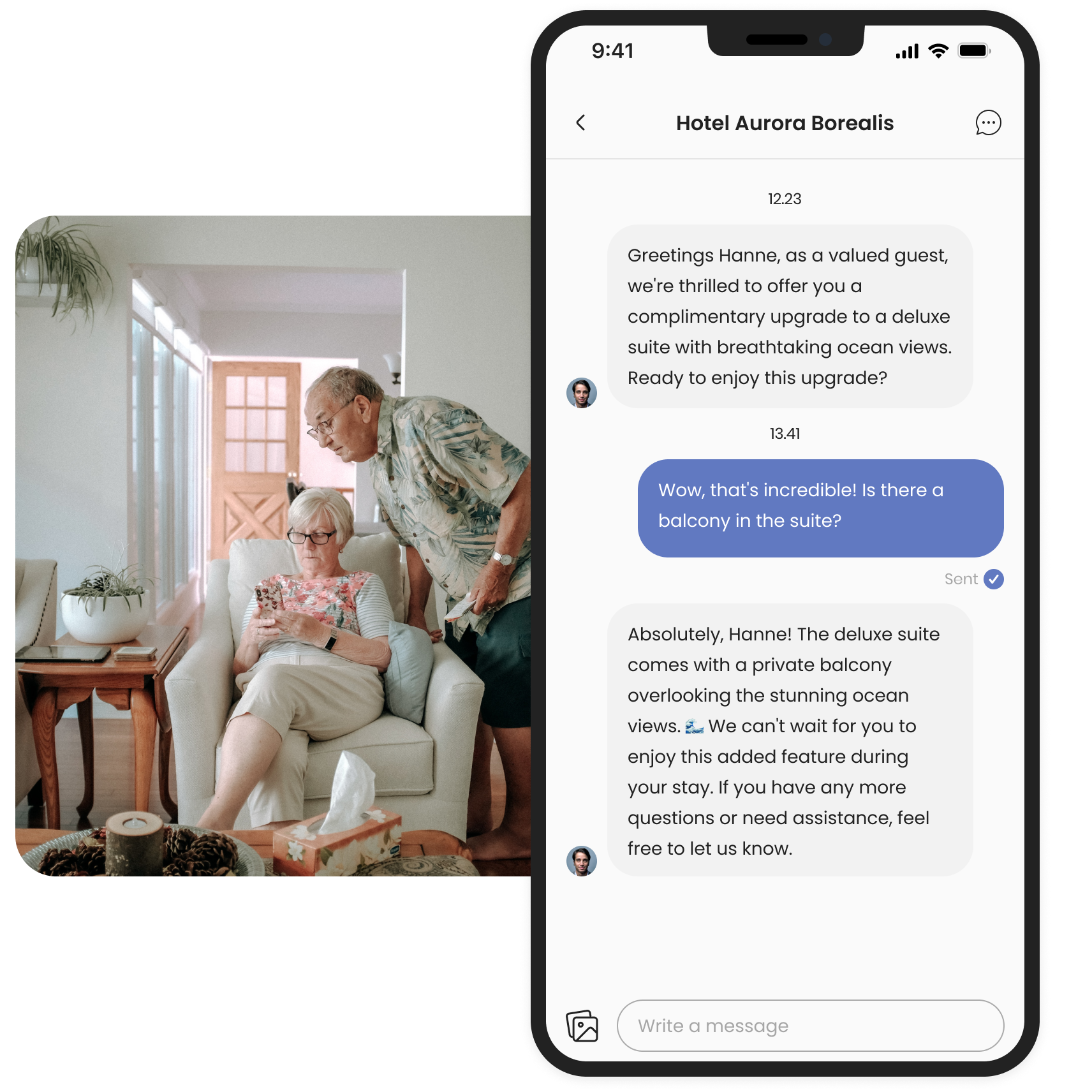 Personalisation and
tailored upselling
With all the precious guest data at your fingertips, it's never been easier to personalise your communication. Spotted a guest who didn't add breakfast to their booking? BAM! There's your chance to slide in with a mouthwatering deal.

Give your guests an offer they simply can't resist because it's tailor made just for them! Our communication doesn't just talk, it listens and understands.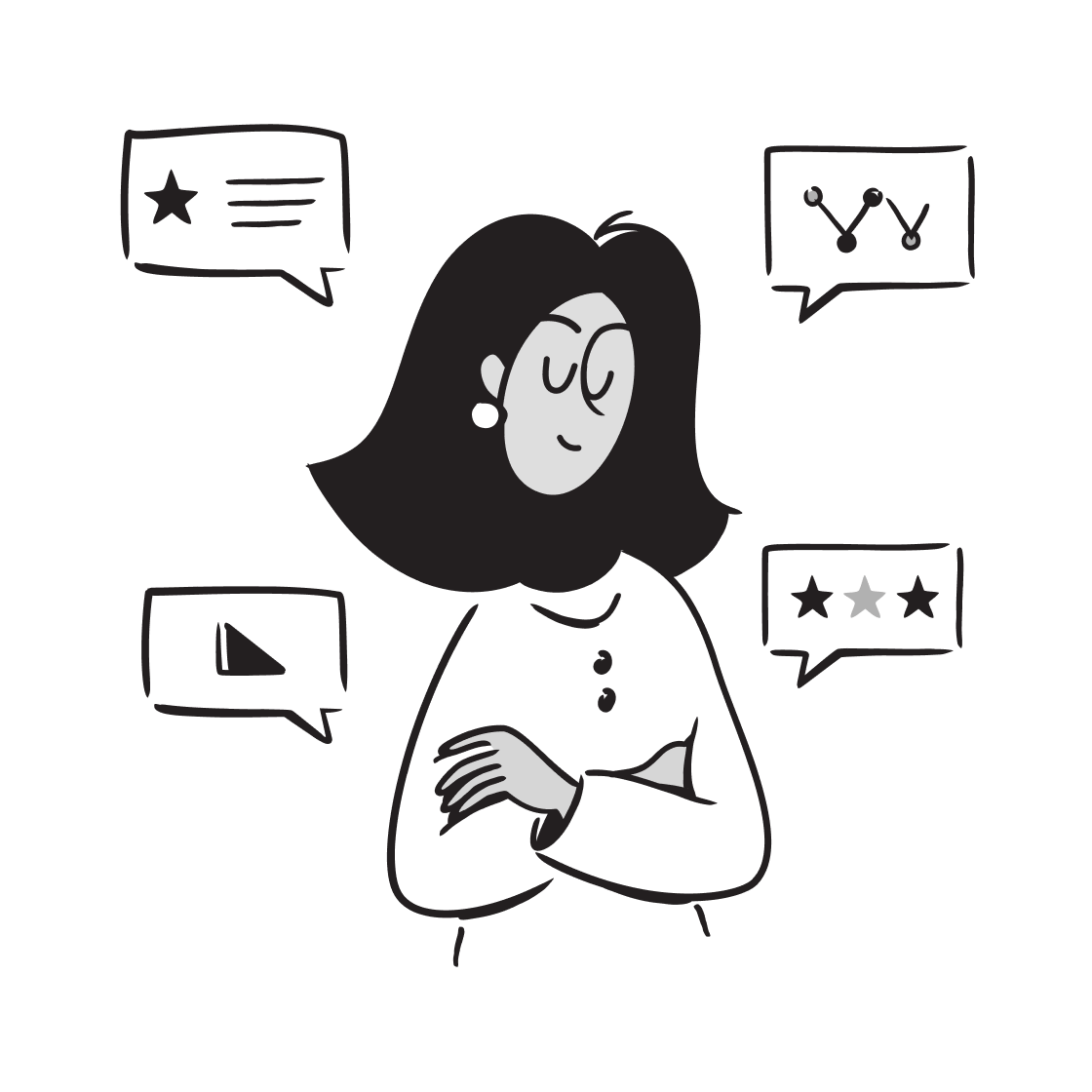 Advanced
communication builder
Craft captivating and vibrant communication that resonates with your brand, all with an intuitive and user-friendly drag & drop interface. If you're unsure where to begin, tap into our vast library of pre-made templates to simplify the process, letting you kick-start your high quality guest communication efficiently.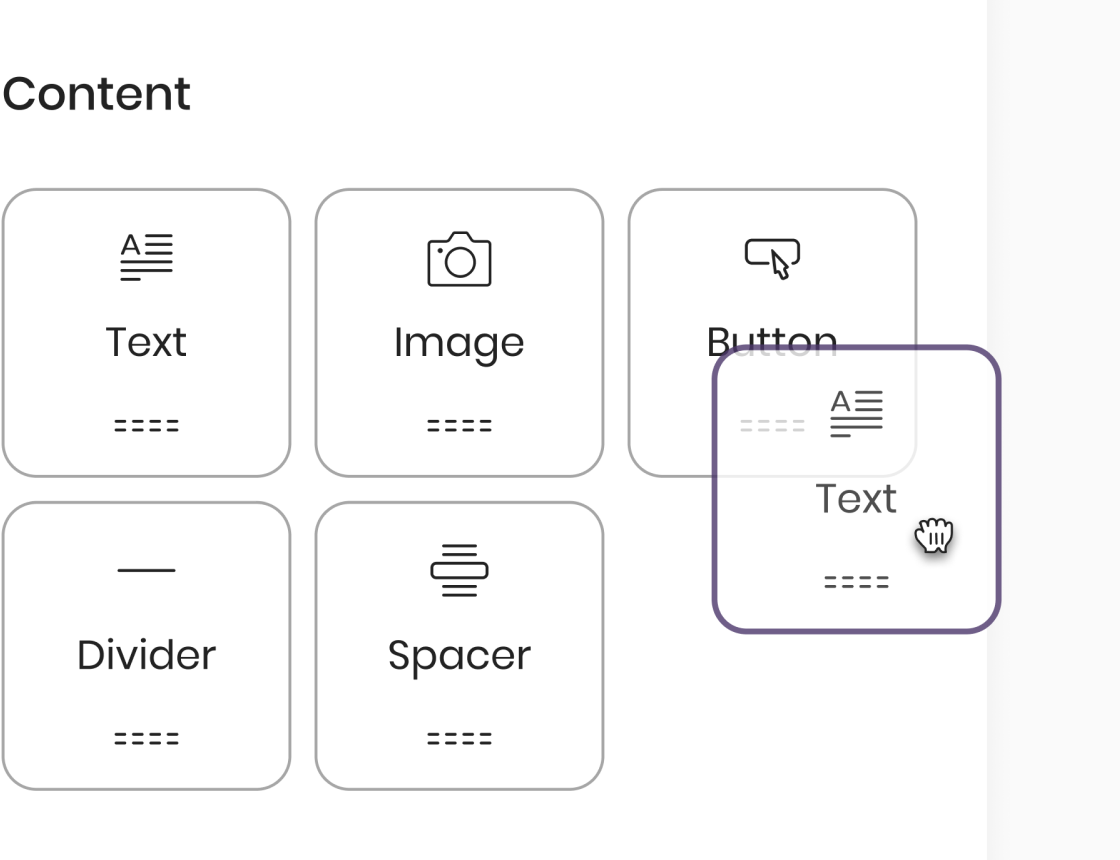 Elevate Your Guest Communication Today!
Ready to provide your guests with an exceptional communication experience? Schedule your personal demo today by filling out the form. One of our representatives will reach out to you shortly to arrange a convenient time that works best for you.