The hospitality Industry is about to **change** dramatically
The need for digitalization of hotel operations is higher than ever, as consumer behavior is accelerating towards digital interactions that enhances convenience, control and personalization.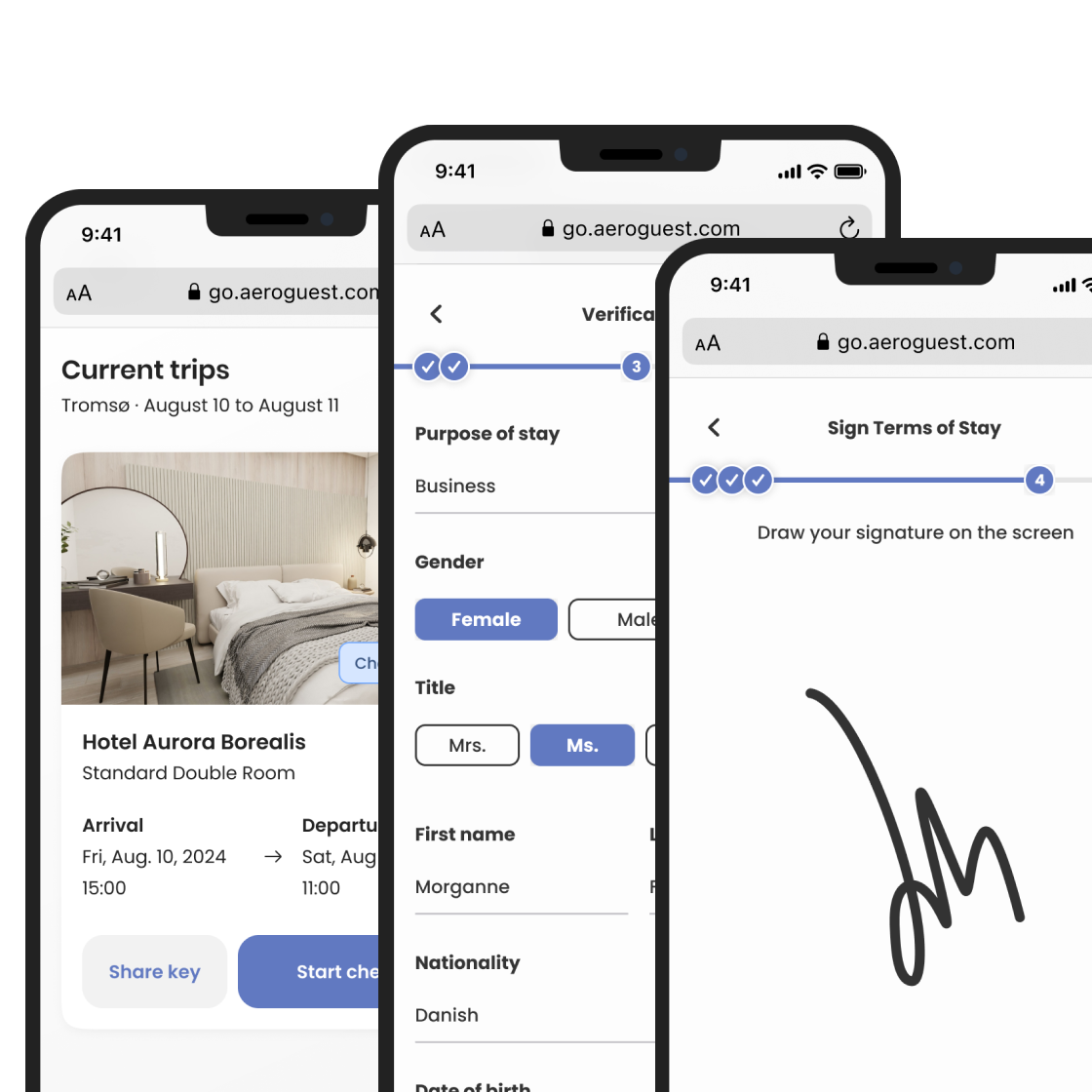 The need for digitalizing hotel operations is higher than ever, as consumer behavior is accelerating towards digital interactions that enhance convenience, control, and personalization.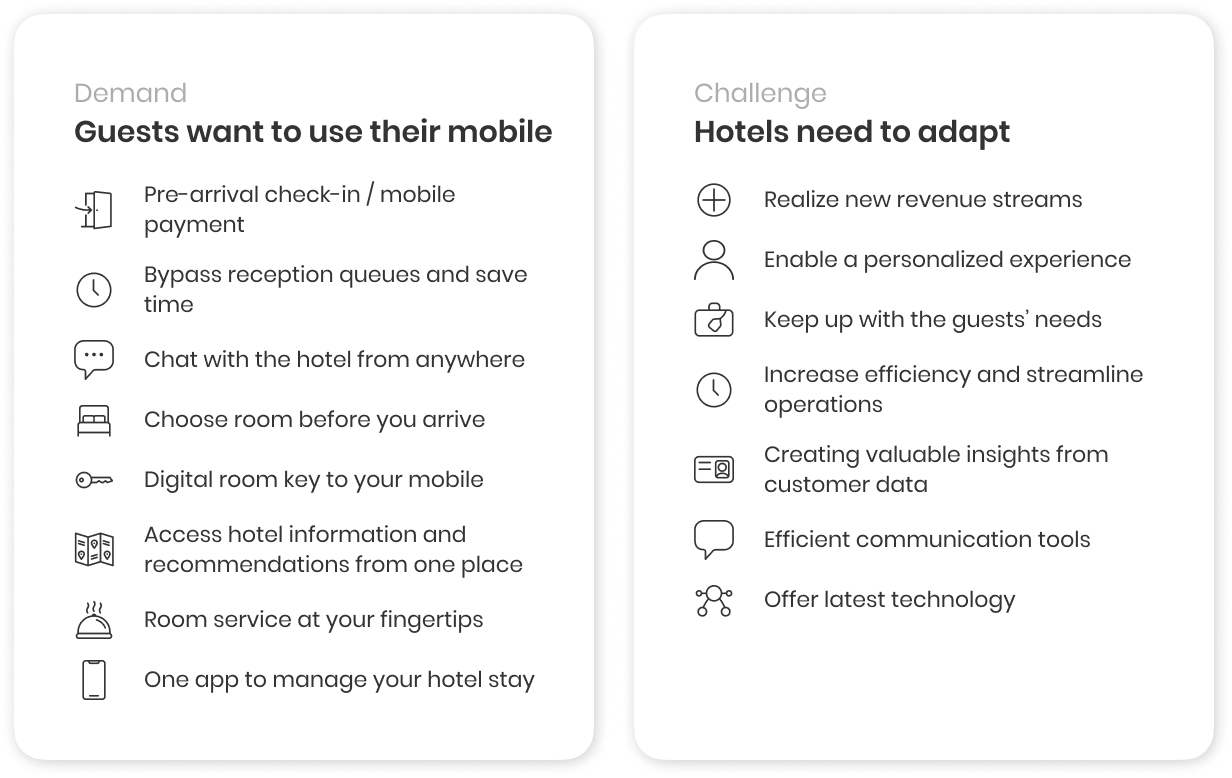 Two way integration is a must have
The demand for digitalizing hotel operations, while offering a great guest experience, can be solved by 3rd party technology integrated into the hotel's Property Management System (PMS).

The market for 3rd party guest-facing technology is on the rise and in order for  guests to get the optimal experience - like completing pre-arrival payment,  check-in, and receiving a digital room key to bypass reception - a two-way integrated solution to the hotel PMS is a prerequisite.

Two-way integration to the hotel's PMS means that 3rd parties like AeroGuest can pull booking data and make changes directly in the PMS. Thereby automating everyday mundane tasks.

Therefore data must flow seamlessly between the two systems in order to automate the complete experience - avoiding any manual work or confusion at the front desk.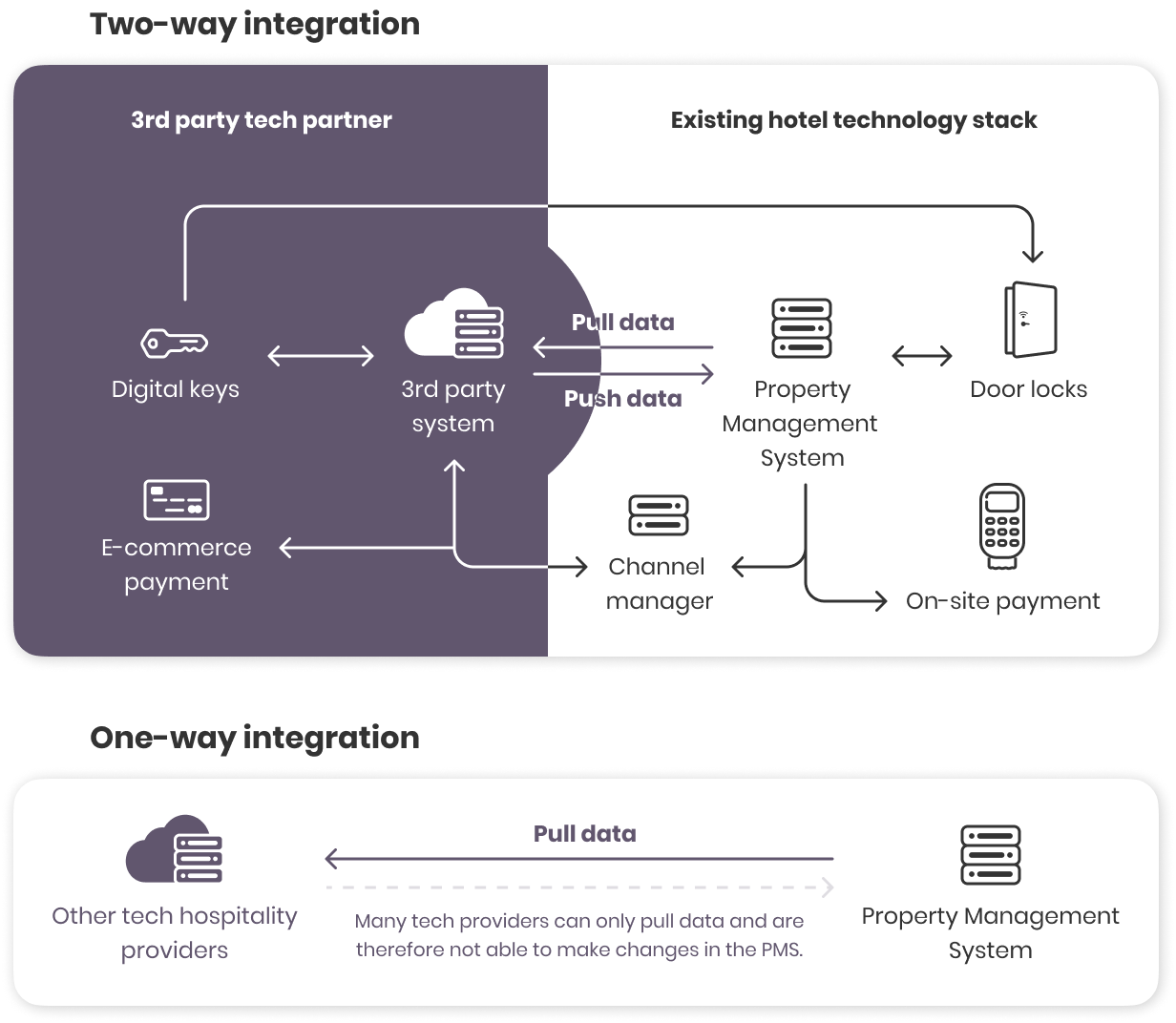 Guests have to be able to pay any outstanding in order to fully complete the pre-arrival check-in. A critical functionality that demands multiple payment methods, compliance, and a strong user interface to secure an exceptional guest experience.
By automating operations, hotels can use their time on delivering a personalized guest experience.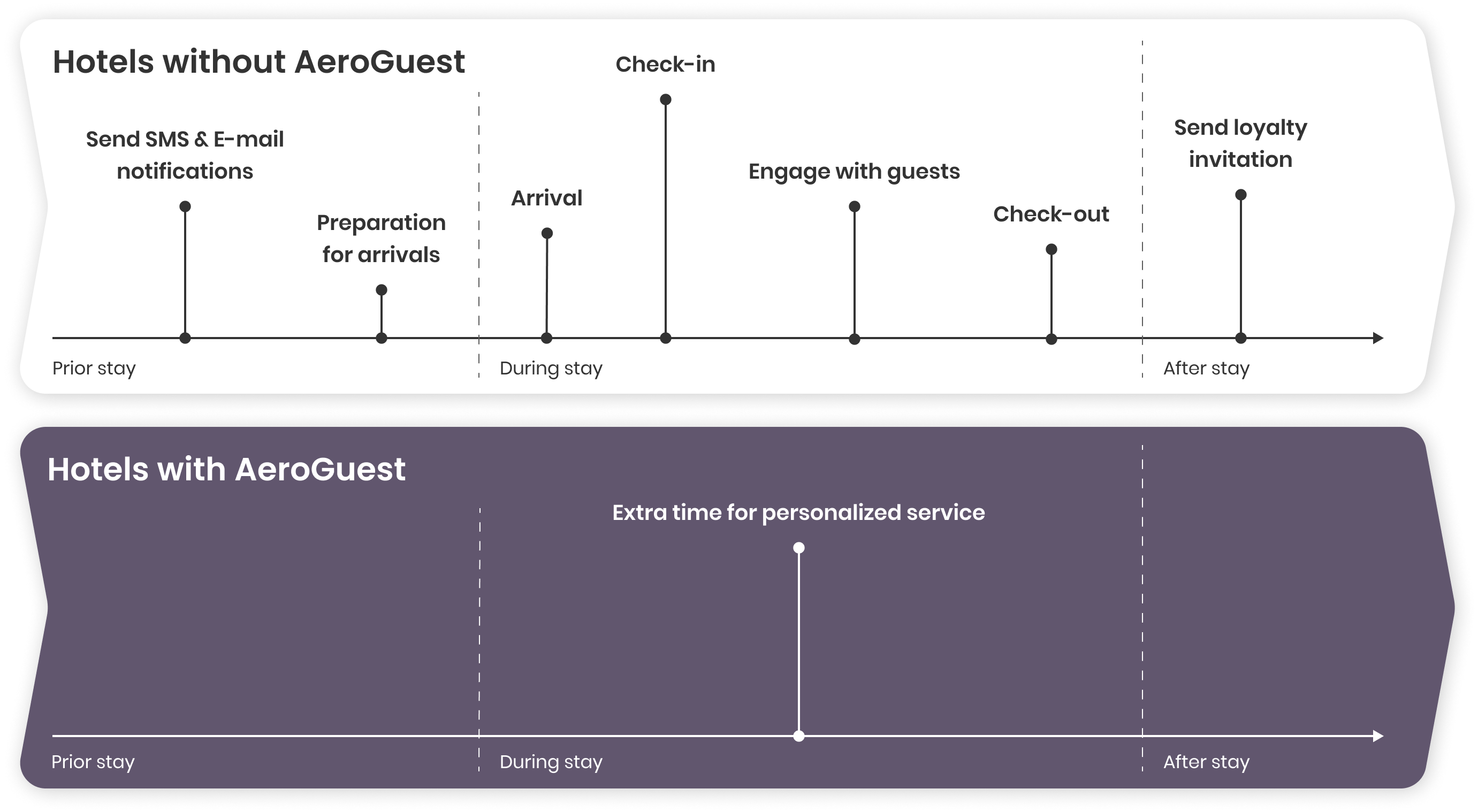 With a strong 3rd party tech partner, the guest is in control of the hotel experience before, during and after their stay.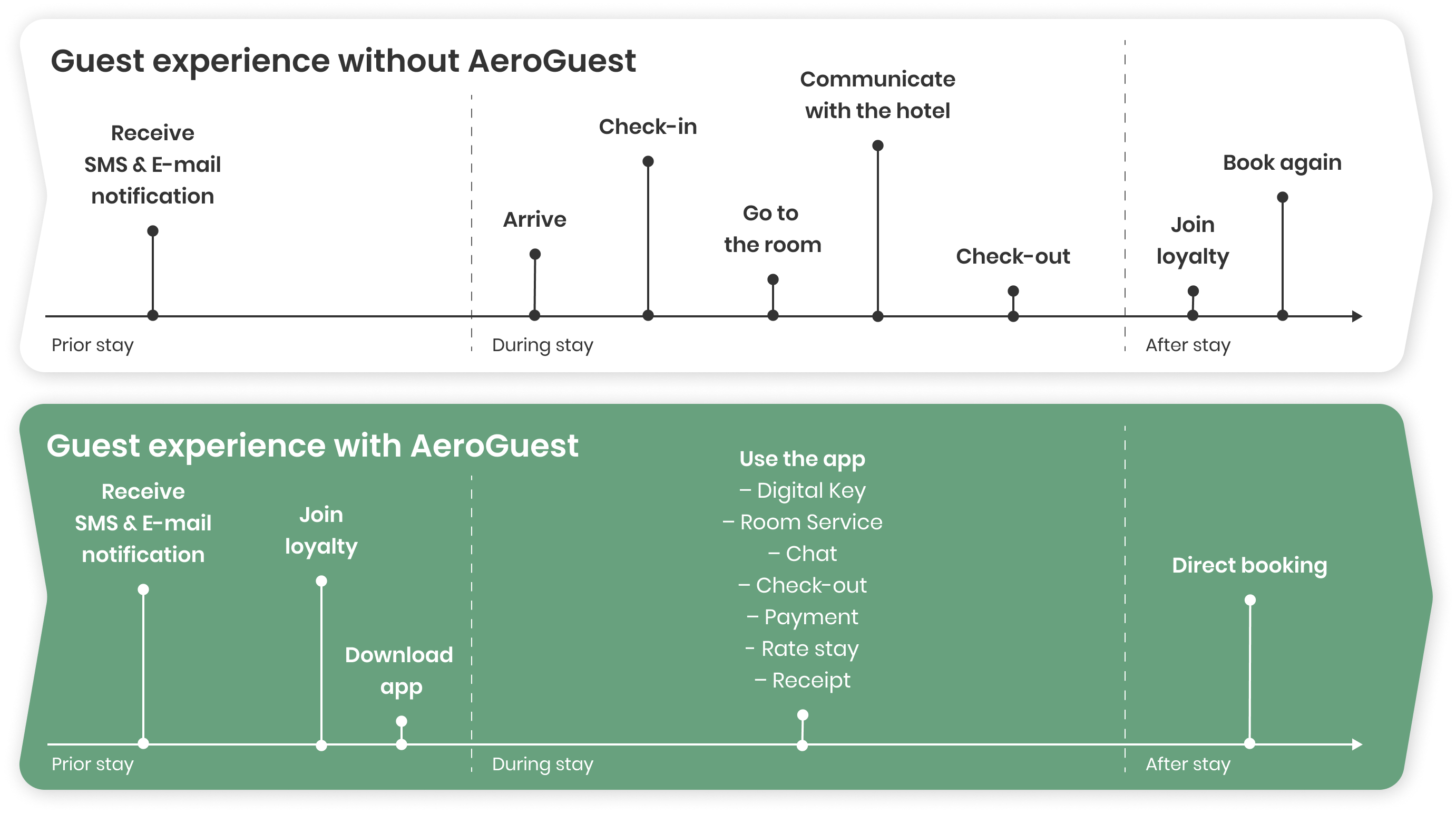 This dramatic change in hospitality will profoundly impact the level of new revenue streams for hotels and growth in the existing revenues.
Ultimately,  guests will have plenty of time to purchase services during the pre-arrival check-in time, in a less stressful setting on the couch instead of at a front desk after hours of traveling.
Let's have a **chat**
Ready to see our product in action? Schedule your personal demo today by filling out the form. One of our representatives will reach out to you shortly to arrange a convenient time that works best for you.