'Pay by Link'
payment

solution

Recognizing the changing ways guests engage with hotels and their growing expectations for convenience, we're developing a new payment solution to offer a blend of security, ease, and efficiency.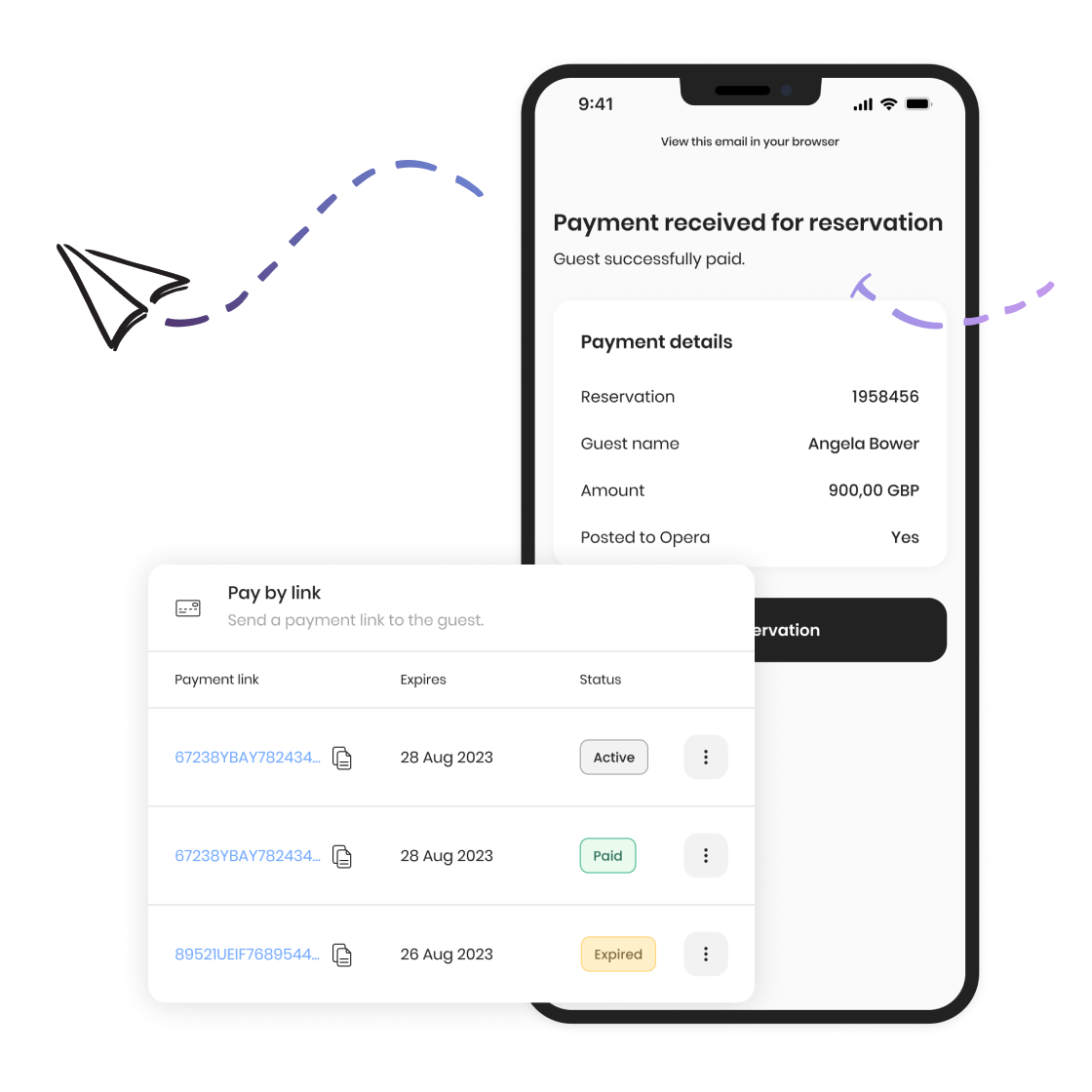 At the forefront of technological advancement, we're excited to announce our latest feature: 'Pay by Link'.
In this issue of Developer's Notes, you will get an insight into our latest feature, mirroring our mission to empower hoteliers in providing a guest experience that is not only seamless but also tailored to individual preferences, setting you apart as a leader in the industry. 

Pay by Link
With AeroGuest Pay by Link, you are able to offer a secure and convenient way to handle payments. Our solution enables you to generate a personalized link that can be easily shared with guests via email. With a single click, guests are directed to a secure payment page where they can select their preferred payment method and pay.
With our unique two-way Property Management System integration, Pay by Link payments are automatically updated in the PMS, eliminating the need for manual logging by staff members. This streamlined process ensures efficient and accurate recording of transactions, allowing you to focus on providing exceptional guest experiences.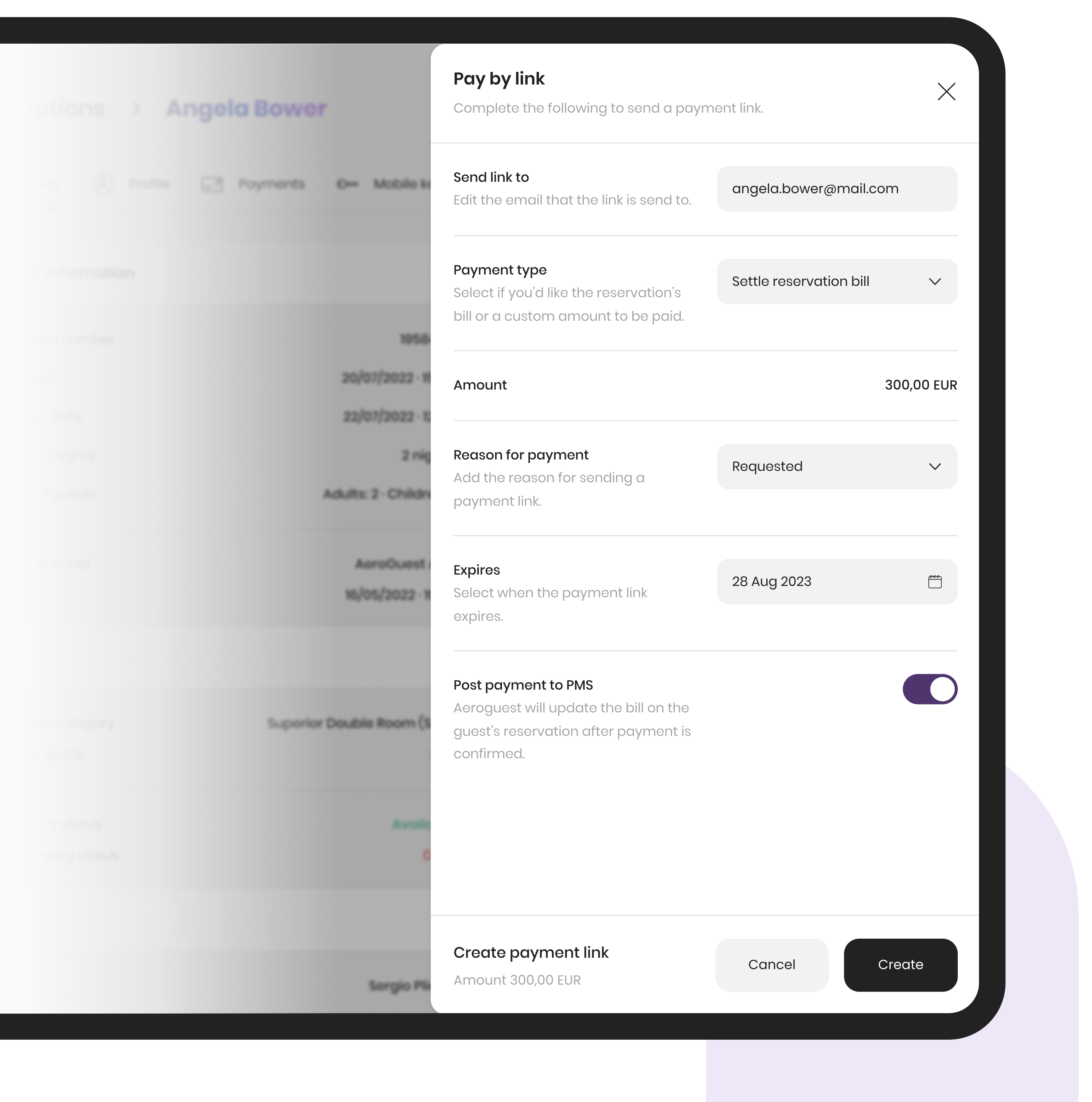 How does it work?
The guest receives a personalized email including all payment details along with the customized message. By simply clicking on a link within the email, guests are seamlessly directed to a secure payment page.
On this page, they can conveniently select their preferred payment method and settle the requested amount. Once the payment is successfully processed, guests will receive a confirmation email verifying that the transaction has been completed.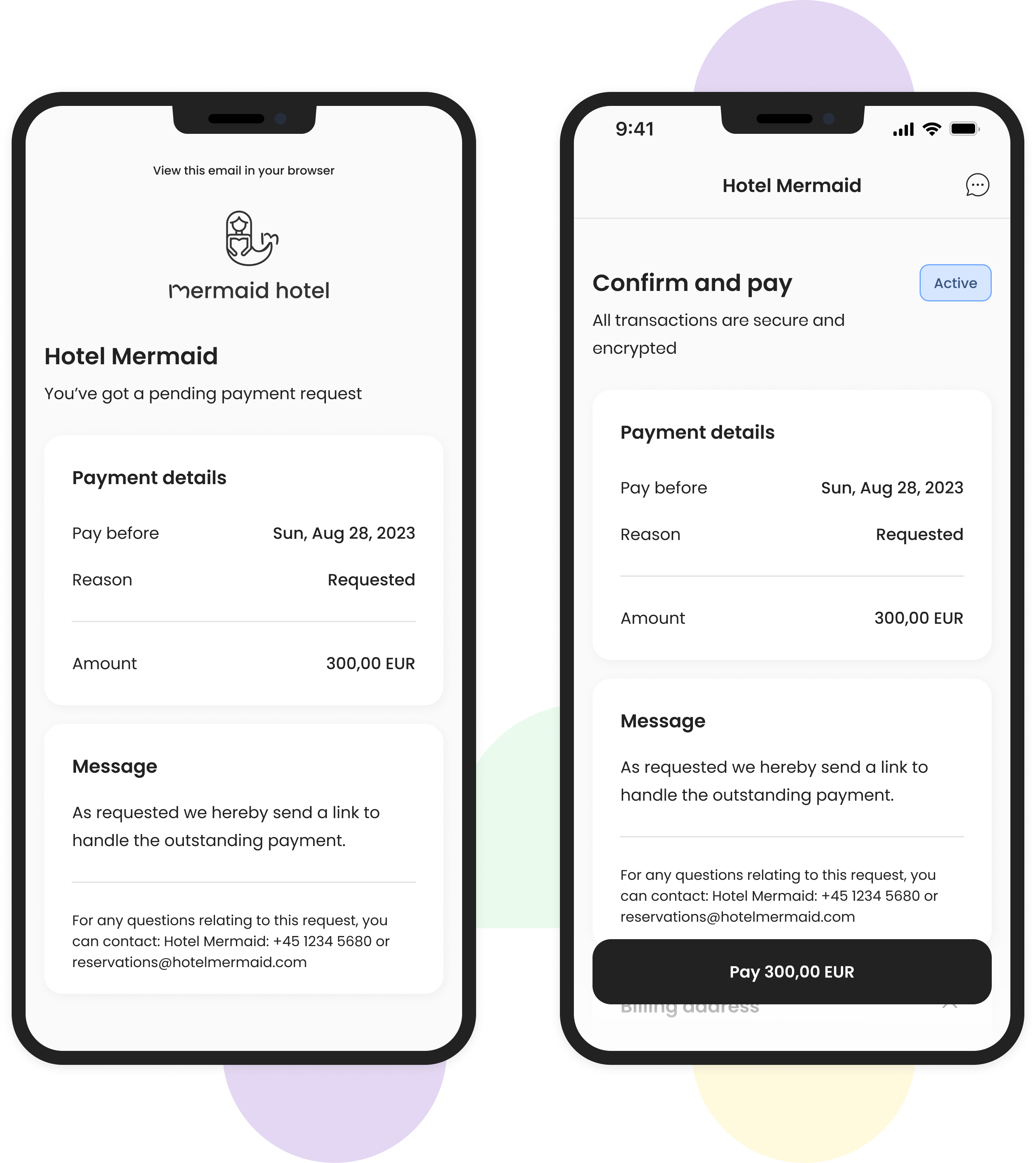 Our solution ensures a smooth and transparent payment experience, providing guests with peace of mind and timely communication throughout the process.
Stay up to date
Stay informed about every activity on the guest's side, including payment attempts, expired payment links, and completed transactions. 
Once the guest successfully completes their payment, you will receive an email, that confirms all necessary steps have been taken and provides a direct link to the guest's reservation in AeroGuest Flow, our Guest Management System.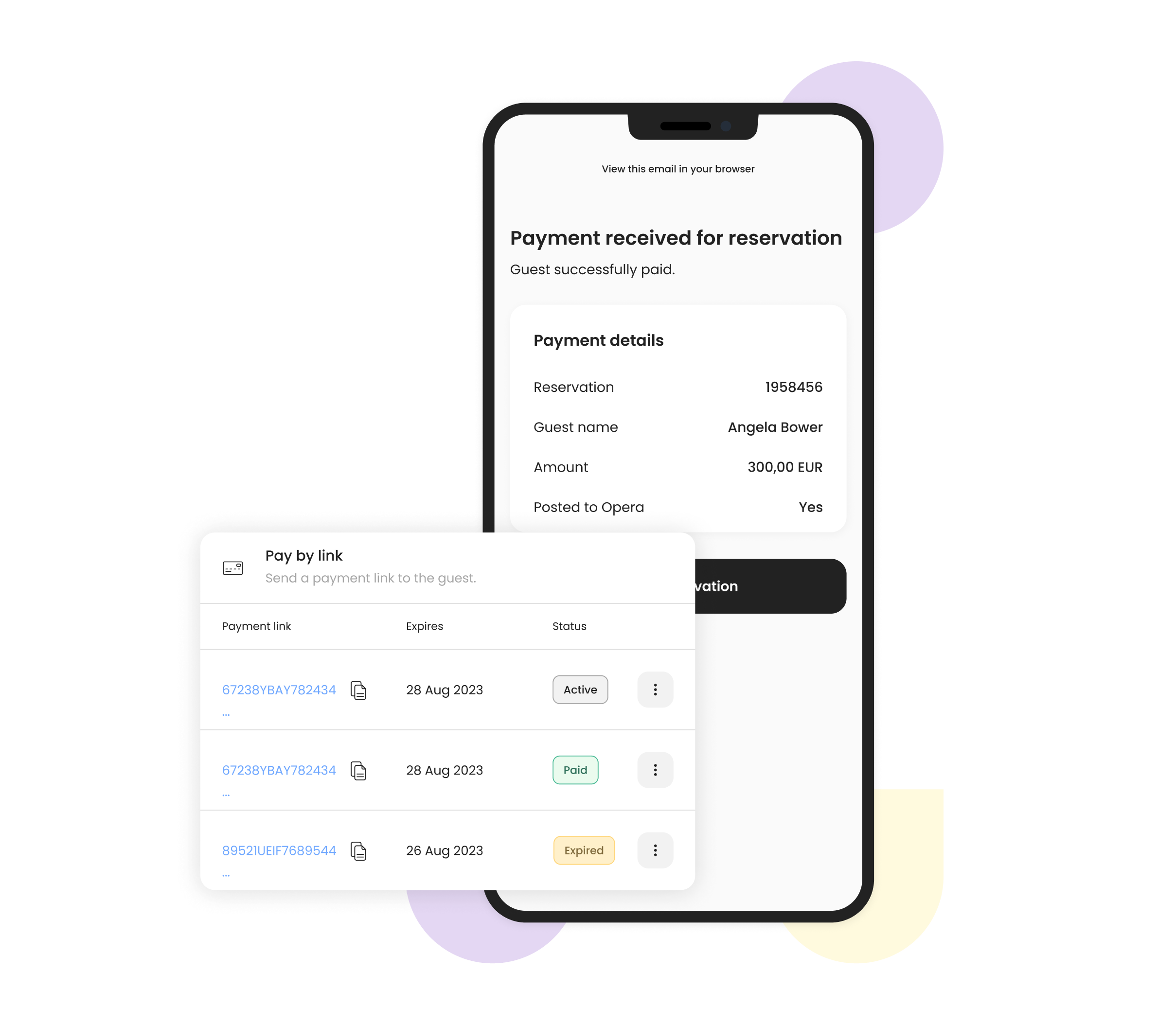 And don't forget!
The development of AeroGuest Communication is slowly nearing its final stages, but we're continually striving to refine and perfect it.
If you've ever faced challenges in communication that you wish could be addressed, or if you're simply curious about our progress, this is still a prime opportunity to be part of our journey. Please feel free to share your thoughts or inquire further by reaching out to Audi at audi@aeroguest.com.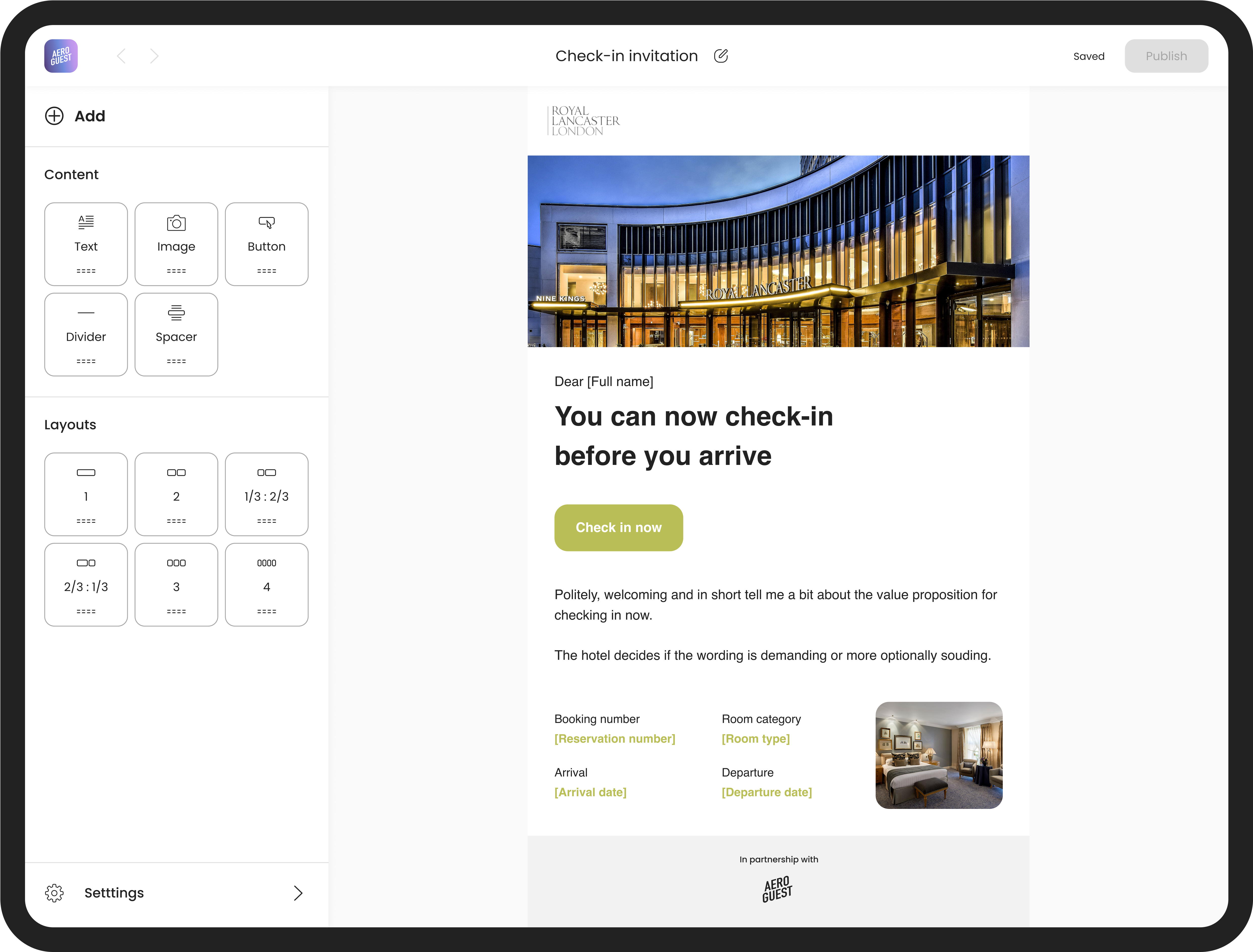 Let's have a
chat
Ready to see our product in action? Schedule your personal demo today by filling out the form. One of our representatives will reach out to you shortly to arrange a convenient time that works best for you.