"
Great

tool"

Hotel Østerport, Denmark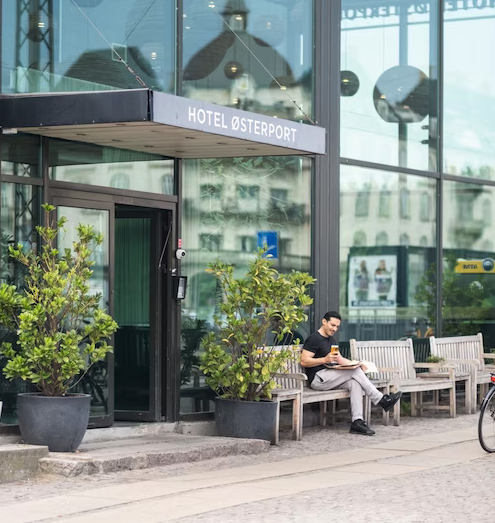 Make time for what matters
78%
of all arrivals has contact information
48%
of all guests checked-in pre-arrival
Housed in an iconic Østerbro landmark, built in the golden age of modernism, Hotel Østerport has been meticulously restored and reimagined into a modern hotel. Alive with original details, the hotel with 170 rooms offer guests a home-away-from-home.
Great tool!
The teamwork approach the Company has to solving any property unique issues or challenges together we have always been able to figure a way out. Easy to use dashboards and searching.
Challenges
At Hotel Østerport, the majority of guests stay for just one night, which can create a busy reception area and long lines for check-in and out. As part of exceeding the guest experience Hotel Østerport wanted to reduce any unnecessary hazzle during check-in. 
Solution
With AeroGuest Journey guests are able to check-in in multiple ways through both web, iOS or Android. AeroGuest minimize the risk for a long line at the front desk and meet todays guest demand for controlling any aspects of their travel.
Impact
Hotel Østerport has seen a significant uptake in the use of AeroGuest, with 48% of guests now checking in using AeroGuest Journey. This is partly due to the convenience of mobile payment and digital room key access offered by AeroGuest, both functionalities and incentives imbraced by their guests
Let's have a
chat
Ready to see our product in action? Schedule your personal demo today by filling out the form. One of our representatives will reach out to you shortly to arrange a convenient time that works best for you.