"Very user-friendly for both
guests

and

us

as users"

Varberg Kusthotell, Sweden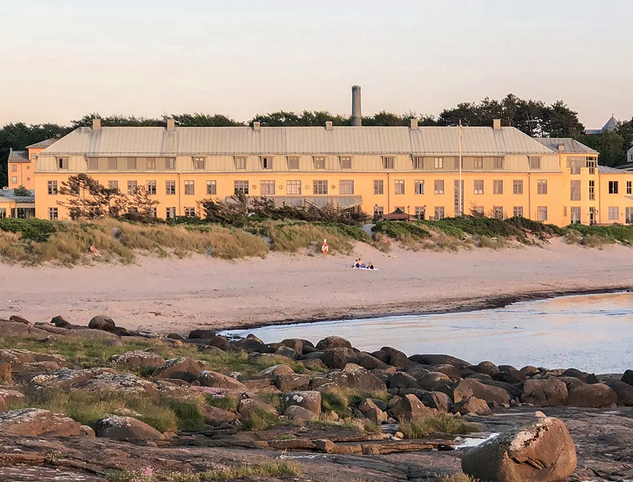 Make time for what matters
74%
download the digital key
33%
of all guests checked-in pre-arrival
22
payment methods available
More time
to talk to guests
Varbergs Kusthotell is part of the Comwell hotel chain, which comprises fifteen hotels in Denmark. All Comwell hotels have their own character, mood and atmosphere. But one thing they all have in common is good service and professional staff. 
There is something completely unique about this place. Something magical. Our magnificent buildings and the enchanting landscape outside take us into our own little world. The sparkling coastline that can be seen from many rooms is soothing for the soul. In 1992, the hotel became Varberg Kurort & Kusthotell and today we are Varbergs Kusthotell. A place to enjoy pleasant company in a relaxed atmosphere that inspires a zest for life and equanimity.
Very user-friendly for both guests and us as users.
Decreasing queue at the hotel's reception at both check-in and departure. Easy for the guest to pay before arrival. The digital key is also very popular.
Challenges
At Varberg Kusthotell the sea is ever present. Both in their thalassotherapy spa with seawater and in their restaurant, where the food is prepared from local ingredients from the sea and land. You can build energy and strength through fitness classes or enjoy a restorative visit to our thalassotherapy spa. The hotel offers plenty of sea-infused experiences, just 52 steps from the sea. An experience at Varberg Kusthotel should not start by standing in line to du the beg´hind the counter check-in. The hotel wanted the guest journey to start before arriving at the Hotel.

Solution
By choosing AeroGuest Varbergs guest is now able to prepare the stay before they arrive. Check-in and settle any payment, recieves a digital key and get notified when the room is ready. The guest is now in control and can prepare for the Varberg experience in full.

Impact
33% of all arrivals now checks in online. 55% during summer. Guests have signed a reg.card, paid and provided a credit card on file. 30% of reservations do not have contact information. Based on the guest we can contact AeroGuest checks in 47% of all arrivals. 74%of all online checked in guests downloaded the app. Here they get their digital key and have access to the hotel universe. Front desk experience a much better daily workflow with time to talk to the guests.
Let's have a
chat
Ready to see our product in action? Schedule your personal demo today by filling out the form. One of our representatives will reach out to you shortly to arrange a convenient time that works best for you.