"
Payments

have been probably

the most used part

of AeroGuest with our guests"

The Landmark London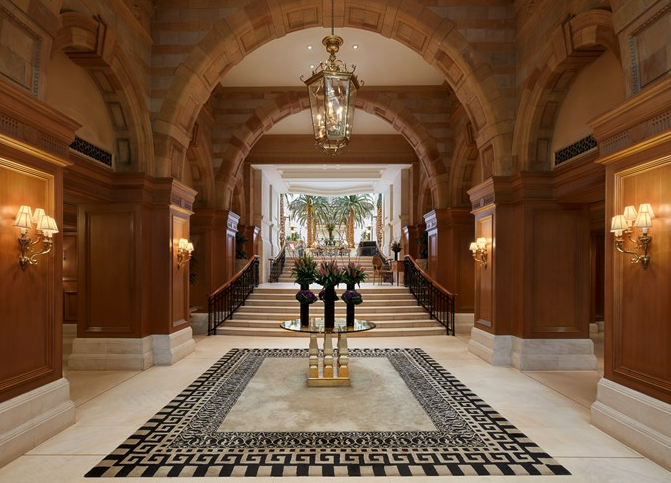 Make time for what matters
50%
increase in pre-arrival check-in
Pre-auth.
providing financial security
Pay by Link
one click payment link
The stylish 5 star hotel in London strive to offer in-person services. Introducing modern mobile payment methods for guests have increased pre-arrival services and automated pre-auth and credit card on file.
The Landmark Hotel in London has a rich history as one of the last railway hotels to be constructed in the city in 1899. The hotel's focus on technology has been vital in providing exceptional in-person service to its guests.
The 300 room hotel introduced AeroGuest in 2018 and added AeroGuest Payments to streamline the payment process, so the guests have settled payments before arrival ensuring a smooth and seamless pre-arrival check-in experience, allowing the hotel staff to focus on delivering outstanding service from the moment the guest walks through the door.
We will continue to grow and grow...
Ever since launching mobile services and pre-arrival check-in, AeroGuest Payments have been probably the most used part of AeroGuest with our guests. And now that we offer the full AeroGuest platform we will continue to grow and grow the usage of payment services.
Challenges
Guest visits from around the world so an increase in payment methods, from Credit Cards to multiple mobile payment options, is needed to meet the guest expectation of having modern payment methods such as ApplePay and Google Pay. Getting pre-auth or credit card on file from guest before arrival would just make sense. We need to automize it to make time for a better personal service.

Solution
The introduction of AeroGuest Payments offers up to 25 payment methods and allows for automating the Credit Card on file and pre-auth process during the pre-arrival check-in. This secures the payment from guests so they do not need to hand it over at front desk and the automation saves a lot of time.

Impact
In one month The Landmark Hotel went from 2 to 25 payment methods increasing pre-arrived guest by 50%. Online payment volume increased by 50% providing front desk with a lot of guests credit cards on file with asking the guest for a credit card. And Zero chargebacks with AeroGuest Payments.
Let's have a
chat
Ready to see our product in action? Schedule your personal demo today by filling out the form. One of our representatives will reach out to you shortly to arrange a convenient time that works best for you.