"Streamlining daily check in/out processes is an incredible way to
enhance

guest experiences"

Savoy Hotel & Bar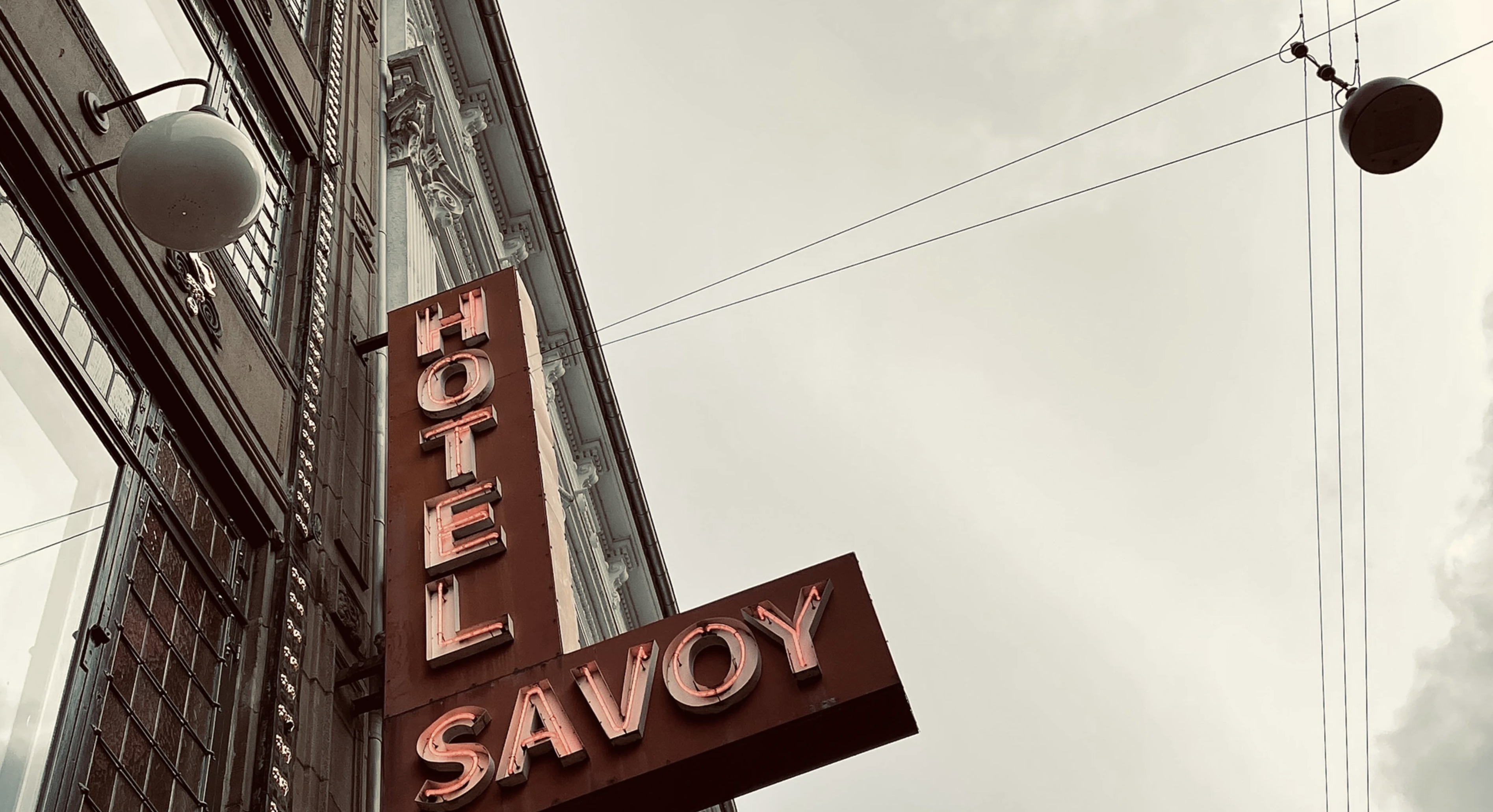 Make time for what matters
72%
of arrivals are checked-in pre-arrival
80%
of guests use digital room keys
33%
of guests use the Choose Room feature
Located in the vibrant Vesterbro neighborhood of Copenhagen, Savoy Hotel & Bar is just a short walk from attractions like Tivoli, the scenic Lakes, and the Central Train Station. This prime location is perfect for both modern leisure and business travelers seeking a taste of Copenhagen's culture.

Savoy Hotel & Bar collaborates with AeroGuest to offer a seamless experience where guests are fully checked in upon arrival. AeroGuest solution also automates all hotel operations around check-in & check-out and digital keys empowering the front desk to focus on guest interactions and other crucial tasks.
What's more, Savoy Hotel & Bar has become the world's first Infor PMS hotel to introduce AeroGuest's innovative "Choose Room" feature. This further supports their commitment to tailored guest experience. 
As a hotel business, implementing a digital solution to streamline daily check in and check out processes is an incredible way to enhance guest experiences and meet their needs more efficiently.
Challenges
Savoy Hotel & Bar aims to be a modern hotel where guests are in control of their stay. At the same time, the hotel wanted to automate all front desk processes around check-in, payments, digital keys, communication, and check-out.

Solution
AeroGuest provided a comprehensive solution to Savoy Hotel & Bar's challenges. This was achieved through a two-way integration with Infor HMS, Digital Keys from Salto, and the full AeroGuest platform consisting of AeroGuest Flow, AeroGuest Journey, AeroGuest Payment and AeroGuest Communication. 

Impact
Over 70% of guests make use of AeroGuest. 7 out of 10 guests are fully checked in before arrival, equipped with a digital key on their own mobile phones. With this in mind, the front desk now has plenty of time to spend quality time interacting with guests which is what hospitality is all about.
Let's have a
chat
Ready to see our product in action? Schedule your personal demo today by filling out the form. One of our representatives will reach out to you shortly to arrange a convenient time that works best for you.