The preferred online check-in
invitation method
A glimpse into the modern traveler's mind.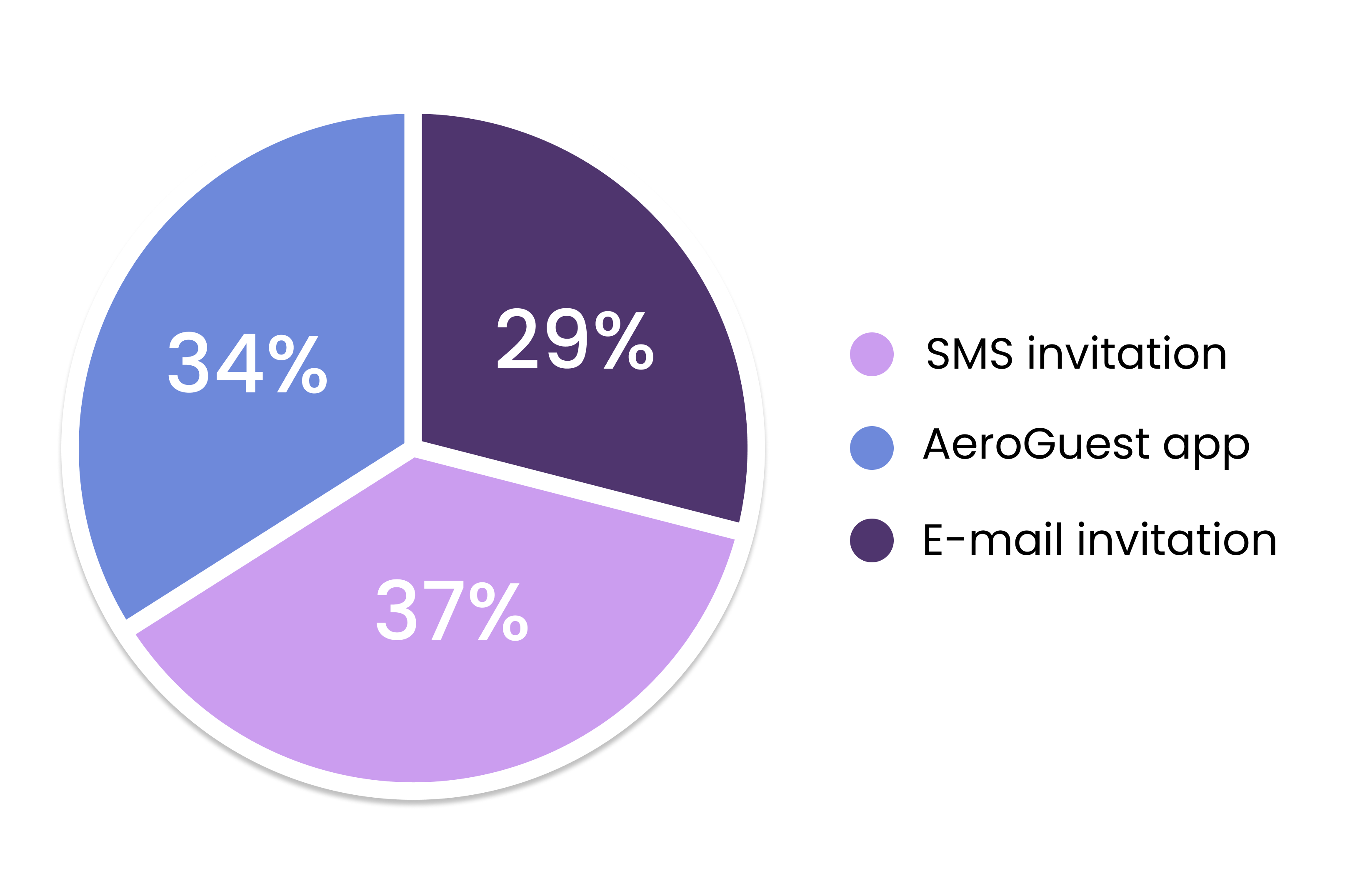 We've examined the August data for the preferred online check-in invitation method, where thousands and thousands of guests have used AeroGuest during their travels, and here are the results:
SMS invitation 37%
App invitation 34%
E-mail invitation 29%
These preferences are not just numbers – they are a glimpse into the guest's minds. What drives their choices and how can we make each experience even better?
 
Some travelers might be on the move and find SMS more direct and accessible, others might value the detail and structure of an e-mail. Meanwhile, tech-savvy guests might appreciate the direct interface of an app invitation. Either way, by offering a variety of contact methods tailored for mobile use, we ensure we connect with each guest in a way that feels right for them.
Let's have a
chat
Ready to see our product in action? Schedule your personal demo today by filling out the form. One of our representatives will reach out to you shortly to arrange a convenient time that works best for you.